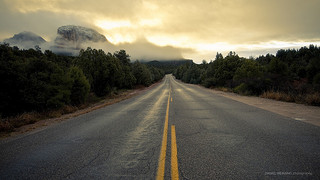 Did I actually write don't set a goal?
I did.
Because the way most people set goals is a waste of time – and if that is how you do it, you would be better off not setting them at all.
When you set a goal, the purpose is to achieve that goal, right?
But you wouldn't know that from most people's behavior.  They put time and effort into setting goals, but then they don't ever seem to take any action or invest any time in making the goal happen.
If you recognize this situation personally or professionally, I want you to join me on Wednesday, December 5th at 2:30 pm ET for the aptly titled teleseminar, Go Beyond Goal Setting and Stop the Ridiculous Cycle of Simply Setting Goals (without Achieving Them!).
During this one-hour call you will learn:
Your personal beliefs and habits concerning goals and goal achievement
Common bad habits that affect productivity – and how to avoid them
4 Ways to accelerate goal achievement.
5 Steps to creating a culture of goal achievement.
3 Ways to jump-start achievement when goals are being set.
How to create commitment by goal sharing
And much more
And, for the first time ever, you can join me post teleseminar on a live group video coaching session.  For twenty minutes I will answer any additional or more in-depth questions you have about the strategies and tactics we have discussed – giving you exactly what you need to achieve your goals more effectively and quickly than ever before.
If you haven't gotten as far this year as you had hoped, join me Wednesday to equip yourself to change that for next year.