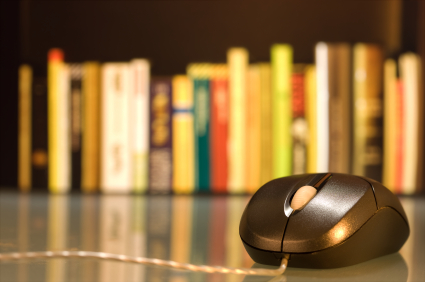 The idea for this post comes with a tip of the hat to a high school friend, Jerry Gray, reconnected with first online.  He wrote a short blog post  then challenged me via Facebook to do something with it.
This is my shot at "doing something with it" Jerry.
Jerry suggests we need a balanced reading diet, that too many "sweets" (his examples: People Magazine and the National Enquirer) could be as dangerous to our intellectual health as all the candy you you will eat at Halloween.
I agree.
Is there anything wrong with "guilty pleasure" reading – be it People, a light novel or the like?  No more than eating an occasional Snickers Bar or having a piece of Double Chocolate cake (with ice cream) is a problem.
But we know we can't live long on Twizzlers and Twix bars either.
As it is with our reading.
Along with the "sweets" are you reading other sorts of things that inspire you, inform you and lead you towards your goals?  Consider these reading sources like the protein, vitamins and minerals we need to maintain a healthy body. 
Now consider these questions . . .
Take a look at your current reading stack.  What magazines, newsletters, blogs and books are on your stack?  (Do you even have a stack?)
How balanced is your stack?  Do you have a combination of both fun and informative, meaty and sweet selections?
How does your reading over the last week reflect this stack? 
How much time do you spend reading each week (not counting emails and reports required by your work)?
Compare your goals to your reading stack.  Would someone else be able to see a linkage between your professed goals and what you are currently reading?
…..
These questions should be enough for you to ponder, but let me take it a step further, because this isn't really just about reading.
For many reading is a past time, an enjoyable hobby (I'm in that group).  But reading can be more than that; it is one of the many ways that we can learn.  That is what this post is really about – are you consciously reading for learning?
Once you make that connection, another question surfaces – how balanced is your daily and weekly learning?  
Are you up to date on all the latest celebrity gossip and political polling, but nowhere near reaching your goals for the year? 
Do you know all the latest about your hobbies, but are constantly suprised about the changes in in your industry?
Questions like these are usefl to help you balance your reading and learning diet.
Your answers carry consequences.   Map those consequences against your goals to see if your answers are the right ones for you.