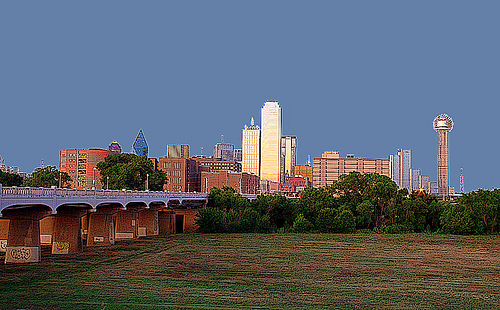 Dallas.
When you think of Dallas you might think of a television show, the Cowboys or 100 other things.
I think about developing leaders.
Why?
Because over the years some of the most engaging, valuable workshops I have led have been in Dallas.  Not everyone in the sessions was from the Metroplex, so it must be something about being there that brings learning leaders together.
That is one reason we are bringing four great workshops to Dallas over a two week period in March – to help leaders like you grow, improve and continue on their path towards ever more Remarkable results.
On March 19-20 I will be leading the Leadership Training Camp, and one of my Master Trainers will be leading the Bud to Boss workshop.
On March 21-22 I will be leading the Advanced Leadership Training Camp, and on March 26-27 I will be leading our Coaching Training Camp.
If you want to travel to one of these workshops, the good news is that the training will be held at a hotel near DFW (with simple shuttle service).  And if you live in the Dallas/Fort Worth area, hopefully that location works for you too!
Why am I sharing this with you?  Of course, I'd like you to join us and let us help you improve your skills.
But I'm sharing this in particular because with multiple workshops taking place, this opportunity might be the chance for many leaders in your organization to get new skills at nearly the same time!  Imagine getting everyone the precise training they need – and everyone returning with renewed energy and commitment at the same time!  So here is the deal . . .
Normally we offer a group discount of $100 off registrations for three or more people to a single workshop.  If you have three or more who need any one of these events, you can take advantage of that.  But because this is Dallas, I'm extending that offer – if you register at least three people – regardless of the workshop they select – each will get the $100 discount.  To take advantage of the Dallas special, place your order by contacting Marlene at 317.759.3171.
What if You Don't Need Training Now?
If you are in Dallas, but don't have an immediate training need, but would like to talk about other ways we can help you, let us know by filling out this form, and we will see if we can meet in person while I am in town.
If you have never been to Dallas, here's a great business reason.
If you live there, I hope this offer is helpful to you.
Either way, I hope to see you.  I'll be the guy wearing boots.
Photo Credit: TexasEagle