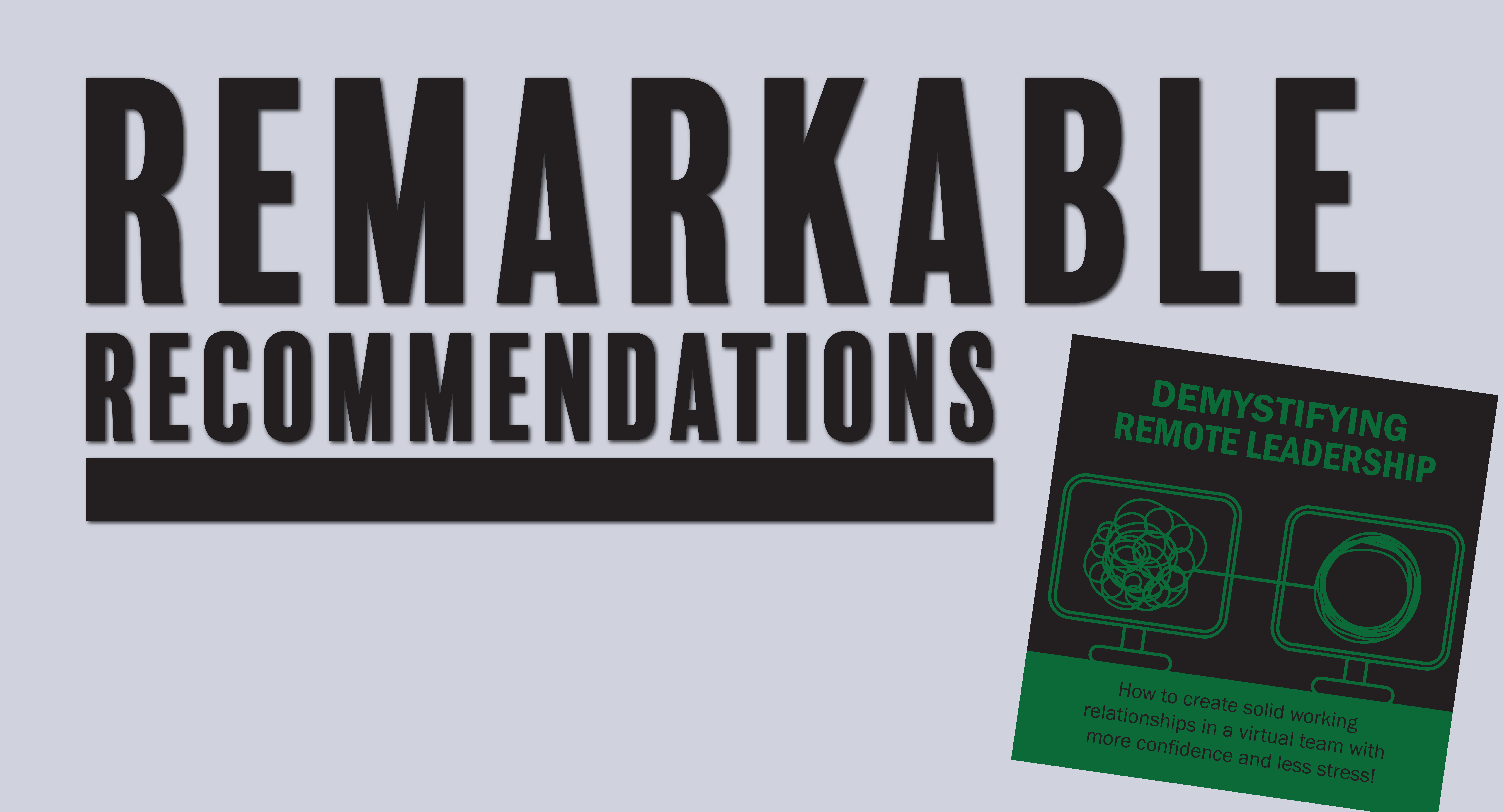 Leadership is complex enough without adding team members you rarely see. Whether we like it or not, remote teams and remote leadership is here to stay. The fact is fine, the real challenge is how do we do it well?
That is the question Wayne Turmel, my co-author of The Long-Distance Leader: Rules for Remarkable Remote Leadership is tackling in this new three-part (free) video series. Titled Demystifying Remote Leadership: How to create solid working relationships in a virtual team with more confidence and less stress!, this three-part video series delivers on that promise and then some.
If I'd known then what I know now…
I was once asked by another author – "What do you know now that you wish was in the book you just published?" That is part of what Wayne is doing with this series. He shares some of his latest learning and answering some of our most frequently asked questions.
In the first video, Wayne talks about what I often call "the long-distance difference" – what makes it different leading a team you don't see all the time. Then, in the following videos, he dives into the details – some of his best teaching, as well as the newest things he is learning from working with remote leaders every day.
You might wonder why we would offer this valuable content with our compliments and at no cost to you. It is a great question and here are the three reasons:
We are in the business of helping as many leaders as we can make the biggest possible positive difference. Sharing these ideas is completely on mission for us.
We want to share some of our latest thinking and answer some pervasive questions.
And yes, we want to build your trust in us, so that if you need further help, we are who you will want to work with.
Now you know what you will get and why we are doing it. All you have to do now is get registered and wait for the first video to be delivered to your inbox!