Over the years, I've watched as several presidents made critical, literally life and death decisions in different moments of crisis. Agree or disagree, those are the moments when the president earns his paycheck.
As leaders, there is no escaping that we also must make lots of decisions. While ours won't necessarily be as complex as the ones Presidents face, we face them every day. And since there are many, it can sometimes be difficult to stay on top of and feel confident about all of them.
Would you like a framework, a process, a way to improve your decision making effectiveness and your confidence in those decisions long after they are made?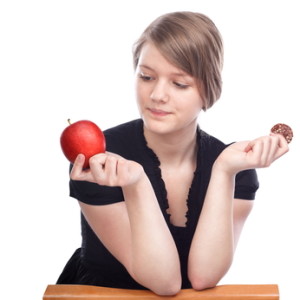 Og Mandino, one of my favorite authors, penned this line, one of my favorites, and it is the underlying idea for this article:  "Use wisely your power of choice."
Here is the concept behind the framework I am promising:  if we are going to make better decisions, it is important to make some basic decisions first, as those become the foundation and guidance for all of the other decisions that follow. Using this suggested framework will make future decisions come easier and with more confidence.
This framework does something else, too – something perhaps even more important. Your answers to these foundational questions (and your resulting actions) also determine what kind of leader you will become.
Let's survey those most foundational questions and how they help you make so many others more effectively.
What is most important? This is dual-use question. First of all, you need to know what the most important things are in the bigger picture. Beyond that though, asking this question in the midst of any decision or problem solving exercise will give you immediate perspective and will improve your choices.
What do you believe in?  This is the values question. When you understand your most deeply held values, and the values of your organization, it will make many decisions easier, and will make some superfluous. Consider this question like a deep breath before deciding. Does the decision you are making align with your values?
What is your purpose?  One of the challenges in decision making for all of us, especially as leaders, is to decide what not to do. Chances are you will have many opportunities presented to you and your team, and one of the decisions you must make is to say "no."  When you and your team are crystal clear as to why you are in business, and what your mission or purpose is, it is easier to say no to things that aren't in complete support of that purpose. You've likely heard the phrase "say no to the good so you can say yes to the great". . . you can't do that without knowing your purpose.
What are your greatest strengths and weaknesses?  This question must be asked both personally and in relationship to your team (of course, it works organizationally, too). Knowing your strengths and weaknesses clearly will help you make better decisions. It will help you decide what to do, whom to involve, and what challenges you might face. It helps define the good options – ones that make sense but may not match our strengths – from the great options, the ones that play to and complement our strengths. While strengths and weaknesses don't need to be static (you can grow; you can add new resources), knowing where they are at the start of a project (after deciding) is an important part of successful outcomes from your decisions.
What are your basic beliefs about people? Many of the decisions you will make in your professional life will be related to and directly impact other people. Your underlying beliefs about people will have an impact on your decisions subconsciously (and already do). Spending time thinking about both your basic beliefs about people and the specific ones for the people involved in a particular decision will help you make more informed decisions, and will perhaps give you a more complete perspective in your decision making process.
What kind of leader do you want to be?  This question gets more to your intentions for individual decisions and your legacy. Do you want to grow your people? Do you want decisions that are more completely committed to by your team? If so, then you will engage more people in decisions more often. Do you want to be seen as a strong and decisive leader? Those choices might lead you to make more independent or unilateral decisions. While your answer to this question may not change the decisions you make, it can definitely impact the way you approach and make them.
Your answers to these questions become your decision making guidance system.  They will not only give you greater efficiency in the short term, but will also give you greater effectiveness and therefore better decisions.  Time invested in thinking about these questions – and helping your team think about and know the answers to them – will aid in your quest for greater results.
Remarkable Principle:  Remarkable leaders know that the best decisions start with the most important decisions.