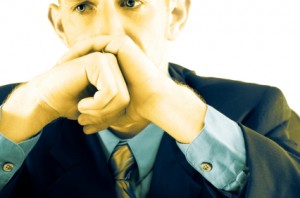 I was asked a question about reluctant team members this week, and while the specifics of this question might not be familiar, the general situation is likely something you've seen, wondered about or experienced yourself.
Let's start with the question.
I have a problem in that one or two of my staff (of ~20) don't value the time, responsibilities, and workload of the other team members.  They protect their own time, won't work as team players and won't offer to help.  This is bringing down the morale of the other team members and frustrating them greatly.  A few in the group have asked me to do a team activity or group activity that will "teach" these selfish members of the group to value/respect everyone`s workload and help them realize that they aren't the only one's on the team with a heavy workload.
I can not think of any group activity that would drive this point home.  I feel that these individuals will only hear this on a one to one discussion, but that doesn't always go well because it comes from the "manager" and isn`t necessarily valid.
Do you have any suggestions?
My "Answer"
I believe there are two major principles at play here.  When we start with the principles, we can then work forward to some solution or identify things that can change the behavior/situation.
Principle #1 – People operate and behave in ways that make sense to them, based on how they see the world.
Principle #2 – Teaching, training or education (call it what you want) doesn't solve all behavioral problems.  These approaches only help if the targeted person can't do (which may be different from won't do) the desired behavior.
Let's start with principle #2.  This question has largely been framed from the perspective of how can I help them learn new behaviors.  My guess (and it is just a guess) is that won't solve anything.  If the team members in question could or ever have exhibited the desired behaviors, then this isn't a training problem.  Bob Mager, famous learning and development author taught the question, "Could they do it if you put a gun to their head?"  If the answer to this is yes, it isn't a training problem, and training aimed at changing the behavior could actually make the situation worse.
So, the first step is to determine if it really is a skill/behavior gap.  If it is, then time spent doing some type of training, including a group exercise, might be helpful.   The key word here is IF.
Given my assumption that this isn't really a gap in skills – that the two team members in question are capable of offering help, and aren't (or haven't) ALWAYS been "selfish" team members, the the challenge lies more solidly in Principle #1.
My advice is to spend time trying to understand the perspective of these team members.  What does success in their work look like to them?  How do they view the requests of others (that the others see them as spurning)?   Remember – they are operating based on their internally valid view of the world and what will make them successful.   Once you understand their world view, you are in a much better position to coach them or help them see how either their behavior is being misunderstood, or how to help them see a different picture of success – one that includes them operating differently in the team setting.
Final Thoughts and Questions
Situations like these are complex, and by definition, my answer might not completely satisfy the asker.  Which is fine, but short sighted.  I started with principles, because the answer lies in applying principles to situations like these. 
Perhaps you thought of a similiar or somehow related situation as you read this post.  The best approach for you is to be looking for the similarities, rather than thinking about how my advice won't work.    Your leadership activity for today is to think about these questions.
What situation that I encounter is similar to or related to this one?
What lessons from this post can I apply to my similar, yet different situation?
What will I do first?