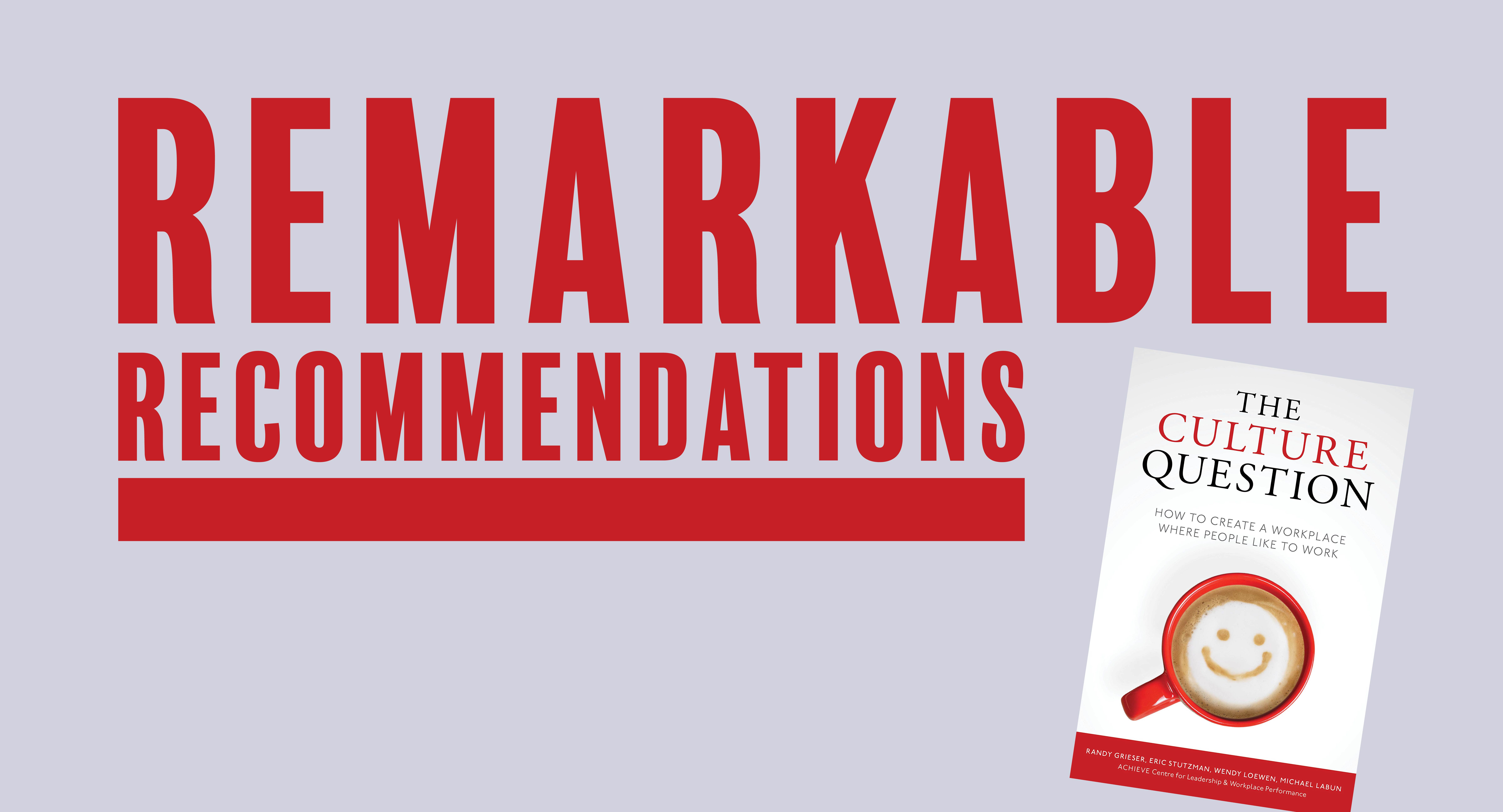 Everyone seems to be asking the culture question – at least everyone seems to be talking about workplace culture. While understanding and improving culture is incredibly important, it has become almost cliché and a buzzword. Something becomes a buzzword the more people write about it. And workplace culture is one of the most written about topics in business books today.
Into this melee comes a book that asks a simpler question – how can we create a workplace where people like to work? If you don't frame your workplace culture question around the idea of content and happy employees, this book isn't for you. But if you want a culture where employees are engaged and excited to be there, put this book on your reading list now.
Reliable Sources
This book is based on based on survey feedback from 2,400 leaders and employees and is practical throughout. The book focuses on six areas to consider:
Communicating your purpose and values
Providing meaningful work
Focusing your leadership team on people
Building meaningful relationships
Creating peak performing teams
Practicing constructive conflict management
My Thoughts
I agree with the findings in this book. In our work with organizations on workplace culture, each of these are important topic areas. While some are more commonly known regarding workplace culture, there are a couple of important additions to this conversation, especially the section on conflict management, .
This book is highly readable, practical, and sprinkled with interesting statistics from their survey. For instance, 82% of people who like their workplace also feel that they can rely on their coworkers.
I recently had the opportunity to discuss the book and some of the ideas with one of the authors, Eric Stutzman, on The Remarkable Leadership Podcast. If you are intrigued by this book, order a copy and listen to our conversation while you wait for it to arrive.