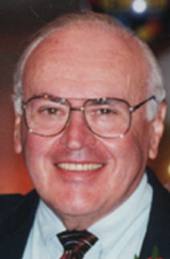 Success is a topic of much interest and conversation. People read about it, think about it, and even argue about what it actually is. When I read the seven words below, it gives me hope, encouragement, and a plan.  What about you?
"Success is often just an idea away."
-Frank Tyger, cartoonist, columnist, and humorist
Questions to Ponder
– How do I define success?
– How much of it do I have?
– What idea(s) might move me closer to it, or give me more of it?
Action Steps
1. Get a clear picture of what success is for you.
2. Ask yourself the third question above.
3. Go on a mission to find, discover, or collect those ideas.
4. Put those ideas to work.
My Thoughts
Insanity, it has been famously said, is doing the same things and expecting new results. I believe that quotation fits with today's perfectly. If you don't have the success you want, you need to do something different.
The status quo won't get you there.
Which means you must think differently, try different things, or do something new.
Get the ideas – then go do them. Perhaps, that next idea is the one that will lead you to new levels of success. Remember the quotation says often success is an idea away – there is no guarantee that the next idea is the one. What is guaranteed is with no new ideas or new actions, you will get more of the same.
If you want greater success (in whatever endeavors and however you define it), ideas are a part of the mix.
If you want to create greater team or organizational success in your leadership role, you must be nurturing and applying new ideas in pursuit of your goals and objectives.
Read this quotation again – "Success is often just an idea away." Realize that success may be closer than you think. Challenge yourself (and as a leader, your team) to ask the questions and take the actions I've given you here.