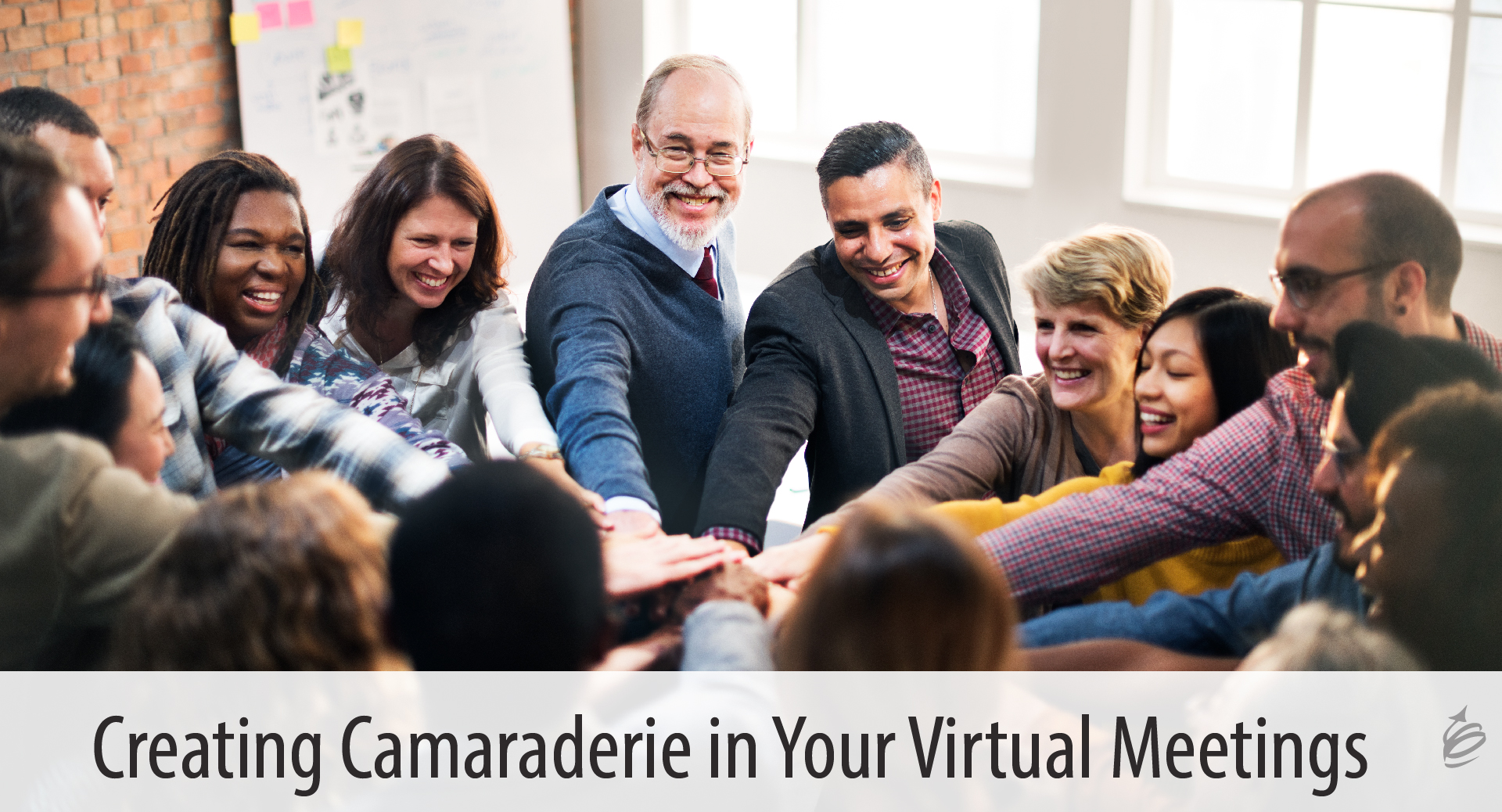 You might be dumbfounded by the title of this article. After all, most people have plenty of examples of bad meetings. And the challenges with virtual meetings can be legendary, starting with the nearly total lack of participation and engagement. But it doesn't have to be that way.
What if I told you that you could use virtual meetings to build relationships and camaraderie? Would you be interested or simply scoff at the impossibility?
As a leader of a remote team and facilitator of many virtual meetings and sessions, I have some advice that will allow your meetings to be a source of engagement and interaction, not resistance and apathy.
Things To Do
Open the meeting space early. When people arrive in a real meeting room before the start of the meeting, they chat about stuff beyond work. If you will open your web meeting room early, people will naturally begin to do the same thing. But if the room gets opened and everyone is rushing to log in so the meeting can start, that chance for small-talk and relationship building is lost forever.
Create opportunities for engagement and fun. Find creative ways and reasons to call on people. As the leader, you may know things about people that others don't know. Interject and share things that help people get to know each other better.
Expect the use of webcams. If your meeting is small enough, have everyone on their webcams. This improves the communication and keeps people engaged, but also allows people to see each other, ask questions about their environments, see their pets, and more. The value of the webcam in meetings in underappreciated. Start using them and you will see what I mean.
Get people off mute. If people are on mute, they won't interact, interject, or create the space for relationship building. Mute implies a passive role in a meeting and doesn't support natural interaction. Yes, there is a time for the mute button – like when there is lots of background or technology related noise. But start with the mute off and wait for a good reason to hit that button.
Pause after asking a question. If you ask then start talking too soon, you won't get answers. It takes longer for people to speak up in a virtual setting than a face-to-face one, and a good facilitator who waits longer will be rewarded with input and comments. When that doesn't happen, people don't have an opportunity to get to know their colleagues at all.
Call on individuals. Maybe you don't want to put people on the spot. Or maybe you think you shouldn't have to do this. Put those ideas aside. In the virtual meeting situation, people need you to be the traffic cop – managing the flow of communication. Invite people in generally, then offer them the floor to share their insights.
Doing these things will give you better virtual meeting results and provide a time and space for your team members to get to know each other better. In the long term, the relationship building might end up being more important than the initial purpose of meeting.
…..
Working remotely means more than just where you place your laptop. To help remote team members succeed, they need more than a comfortable chair and a reliable internet connection. Our 12 Weeks to Being a Great Remote Teammate learning experience gives your remote workers the skills and tools to be more productive, more engaged and more successful in this working situation.
If you want to support your remote workers, or improve your skills yourself, you owe it to yourself, your team, and your organization to check it out.