Meaning . . . it is something we all desire in life. And today's quotation from business author Jim Collins points in a direction I agree with and that has big implications for us as individuals and as leaders.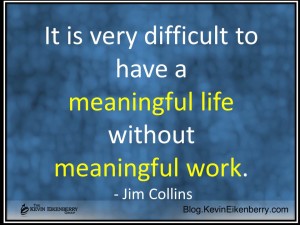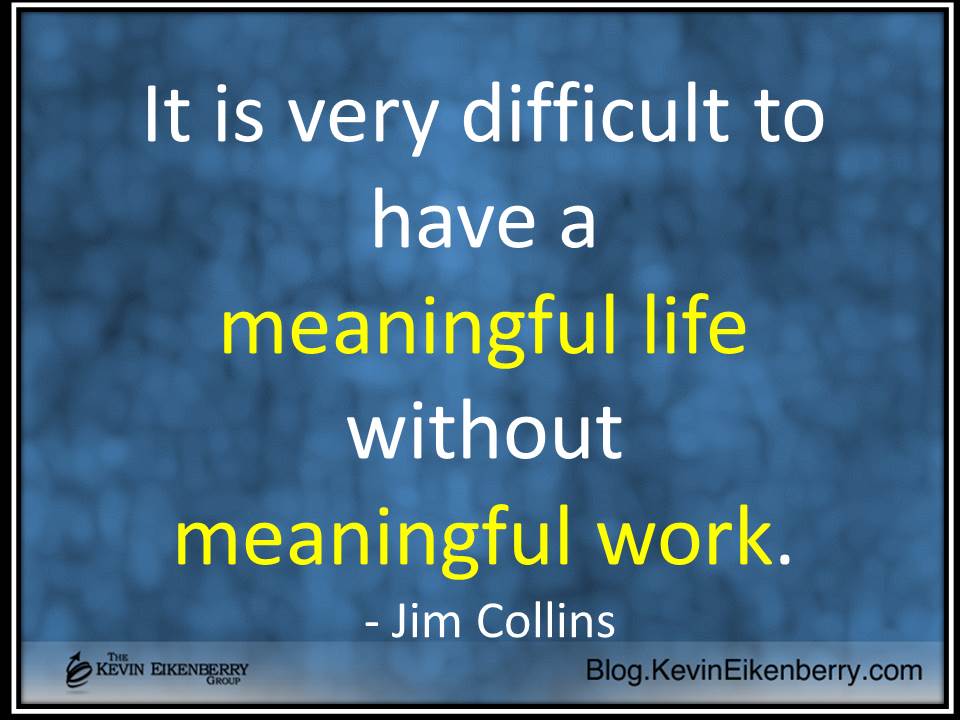 Questions to Ponder
– Do I agree with this quotation?
– What is most meaningful about my work today?
– How has/does that change my life?
Action Steps
1.Think about this quotation and this idea each day for the next week. Reflect on what it mans to you and how it relates to your life.
2. Determine/find/discover/acknowledge the meaning you find in your life.
3. Strive to build the linkage stronger and to find new and deeper meaning in your work.
My Thoughts
If you believe this idea (and I do), it will make a difference in your life. It is to that point that the  questions and actions above are directed.
. . . and . . .
There is a big leader lesson here too.
If you believe and act on this idea as a leader, you will be far more influential and effective. You will also begin to make a positive difference in people's lives. As a leader, make it your intention to help people find meaning in their work. Doing that will make them better, more productive, happier, safer, more loyal employees. These reasons are more than enough to invest in helping people find this perspective.
. . . and . . .
When you do this for the benefit of the organization, you are helping your people  even more personally  by giving them work that makes a difference for them.
Remarkable leaders are meaning creators – make that your new mantra, and it will make a big difference in your results and the meaning you find from your work, too.