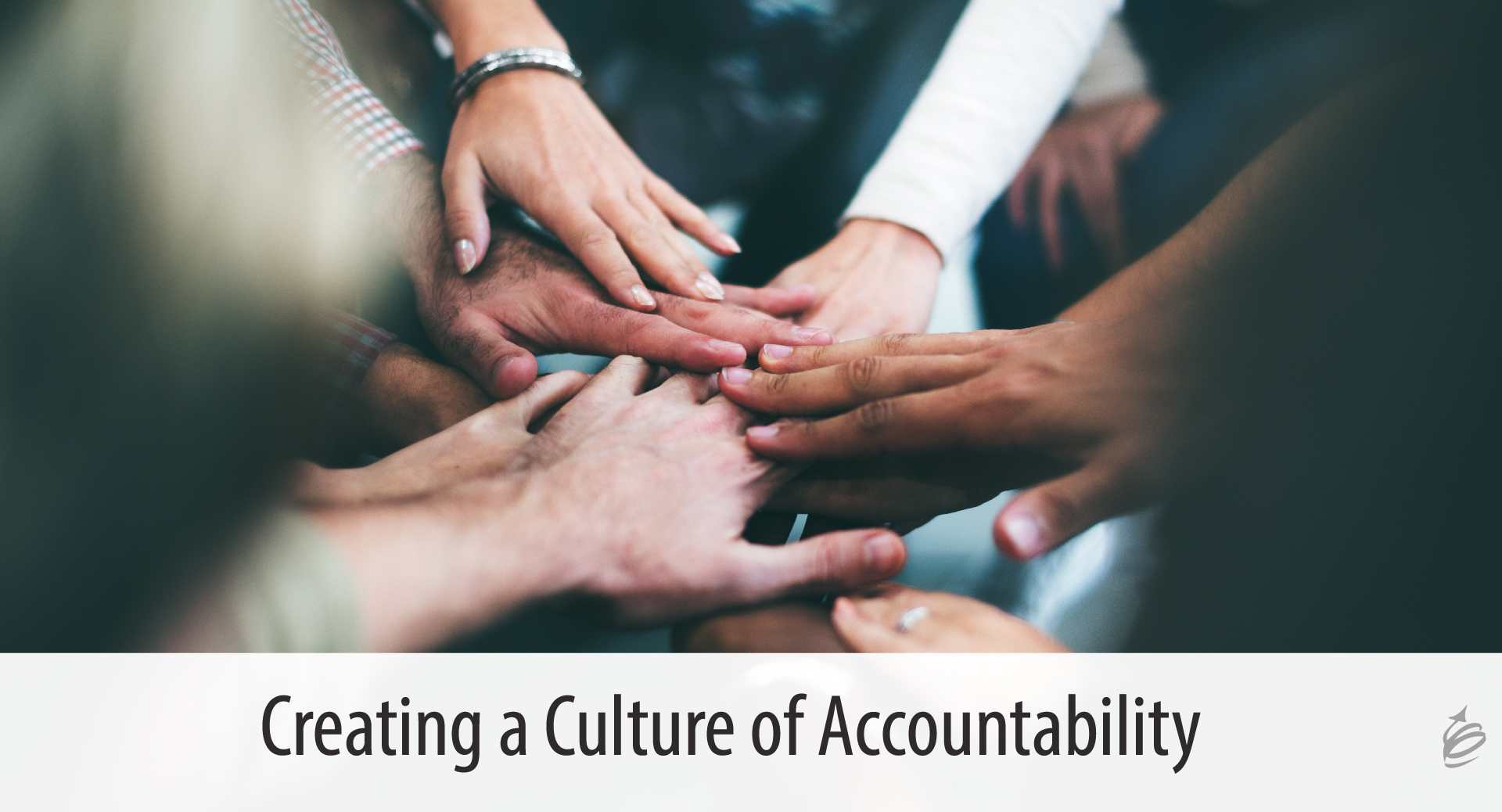 When an individual chooses to be accountable, they will be more committed and ultimately get better results. When a team has a culture and expectation of mutual accountability, it supercharges success, confidence, and results. The culture creates a sense of meaning and purpose for all involved. Leaders creating a culture of accountability get the best results for the team, the organization, and themselves.
Today, we are releasing a new Master Class to help you understand and give you the tools to master accountability on your team – Creating a Culture of Accountability. The words "culture" and "accountability" are two of the most over-used and misunderstood words in the language of leaders. But they are used because they are so important. In this Master Class, learn what both mean in a real, practical, daily context. Plus, I'll show you how to apply them with your team in a meaningful way. Want less stress, less anxiety for yourself, and consistently better results for your team and organization? Then this Master Class is for you. You can learn more and get instant access to the 15 video lessons in this course (plus six bonus resources) right here.
What Is a Master Class?
There are a few different takes on the Master Class format. Almost all versions give learners access to valuable content in bite-sized pieces. They can be consumed whenever and wherever you want, in whatever order you prefer. You can find Master Classes on virtually any topic, hobby, or skillset. Few, though, are more valuable to your future than being to help those around you be more accountable for themselves and their work.
Become a PRO Member
You can get Creating a Culture of Accountability Master Class for free when you upgrade to a PRO membership. PRO Membership offers you exclusive access to three foundational Master Classes (Remarkable Learning, Remarkable Mindsets, and Remarkable Productivity) and many other additional resources curated just for you. Upgrade to PRO Membership with a Master Class purchase and get your initial Master Class for free. PRO Members receive discounts on all future Master Classes, as well as our entire catalog of Virtual and On-Demand Workshops.
Let's Get Started
If you want to help your team succeed, improve morale and retention, get better results for your organization, and make your work easier and more enjoyable, this master class is for you. Once you can help people be accountable to themselves, their work, and each other, all of those things become achievable. You will leave the Creating a Culture of Accountability Master Class with a new understanding of accountability and the ability to support that with everyone more effectively.