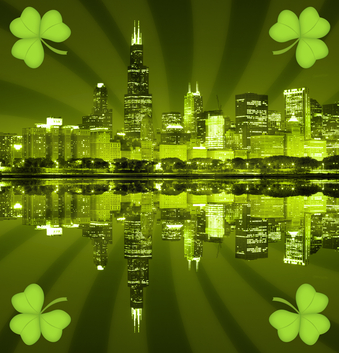 March 17 is the day many of us think about luck and finding "the Luck of the Irish." Recently, I wrote about how leaders can create their own luck, and the combination of those thoughts, and the fact that I will be in Chicago to facilitate our Remarkable Leadership Workshop, got me thinking.
What if I upped the ante and added some additional luck for the participants in our Chicago workshop March 18-19?
Here's what we are going to do. If you register yourself (or others) for this workshop we will give you a 17% Luck-of-the-Irish discount (approximately $152), plus offer each participant a personal half hour coaching session with me (worth $375). This session can be scheduled at your discretion – either before or after the workshop itself – your choice (and contingent on making schedules work).
Plus – on the first evening of the workshop I will host a special Day after St. Patrick's Day networking event for all participants.
All you have to do is use the promo code WINDYCITY when you register.
Luck doesn't just happen – we earn our luck as leaders and in life. And one way we do it is by noticing opportunities. I'm putting an opportunity in front of you now – to join me for two days of engaging, practical, inspiring and fun leadership development, at a savings, with additional value in coaching and networking.
Do you see the opportunity?
Are you ready to create more leadership luck this year?
I hope you, or those you share this with, will join me.
Two Important Notes
Full information about the workshop, agenda and more can be found here.
And don't wait – this offer is only valid for the first 20 participants who use the code WINDYCITY.