More and more often I find that  a centerpiece of leadership training we design for Clients has trust – understanding it and understanding how to build it – as an important component.  In thinking about trust this week I was reminded of a great quotation from Ralph Waldo Emerson:
 "Our distrust is very expensive."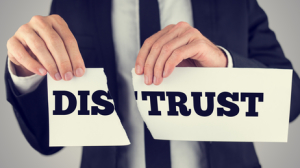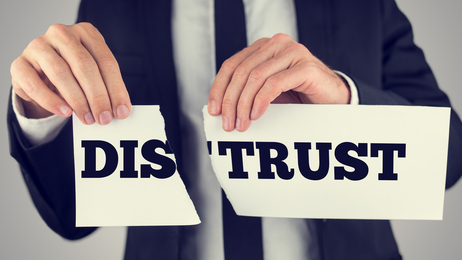 I love this thought – but with all due respect to the late great Mr. Emerson, let's make it more real and more personal
"My distrust is very expensive."
Thinking about distrust as a verb and in the first person puts the responsibility where it belongs – on us.
Which leads us to some important questions in all parts of our lives, including as a leader.  Consider these questions as your personal leadership development activity for the day:
Who do I distrust?
Why?
What is it costing me, my team, my relationships, and/or our organization?
What can I do to lessen the cost, change the distrust into trust or otherwise improve the situation?
These questions can be applied to all parts of our lives, and if you are like me, the answers will be illuminating.
Note:  We explore the role of trust in many of our public leadership workshops, including the Coaching with Confidence and the From Manager to Remarkable Leader workshops. Upcoming session locations and dates, as well as details and registration information can be found by clicking on the links.