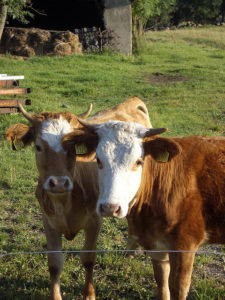 When you watch any sporting event you see competition in action. Seldom will any type of broadcasted sporting event be completed without the commentators talking about competition and the competitive nature of the players.
While the traits and attitudes of competitiveness are lauded on sports fields and in arenas, many people don't like sports-to-business analogies, so I won't continue with this one — yet it is hard to deny the impact that a competitive spirit has on the productivity, dedication, drive and success of the players of all sports.
. . . And I've never met a leader who didn't want greater productivity, dedication, drive and success.
. . . And you have likely heard and experienced stories of competition gone wrong.
Like most anything positive thing in life, too much of that good thing can be bad.
So how do we strike that balance and gain the benefits of competition without suffering negative consequences?  This was written to help answer that question.
In the title, I consciously used the work corral, because of its dual implications. When ranchers corral animals they are gathering them so that they can be used, cared for, etc. and they are also keeping them together in a place and format to greatest benefit.  That is what you as a leader need to do with competition, you need to collect it for the virtues it brings, and by containing it you can better watch over it— to minimize the risks that come with it.
Let me share three ideas to help you think about this important issue.
Drive Competition by Issuing a Challenge
Regardless of what people tell you, they love a challenge. When people see a big hill to climb, they want to climb it.  Challenge an individual and they will be internally challenged. Challenge a group and they will be easily and naturally collaborate to reach that goal. The Latin root word that competition comes from means in part, "to seek." In both cases people are seeking to reach the goal, to overcome the challenge, to compete to win. When you couple the challenge with information about how others have done, the competition can really kick in!
Focus Competition at the Correct Target
As I pointed out in the last section, competition can be internally or externally focused. One of the biggest problems with competition that becomes debilitating or detrimental is when the competition is focused incorrectly.
When two divisions compete to achieve higher results (and outshine the other) that is good, as long as they aren't sub-optimizing overall results along the way. When the first shift competes with the second shift for higher production, that is great, but only when the goals of both shifts are in alignment with the goals of the organization.
Competition is healthy and effective as long as we are competing with the right opponent. In an organizational setting, that means competing with an external competitor, not another department, division or team. As a leader we can help drive greater benefit from competition when we aim it at the right target.
Recognize Personal Behaviors Concerning Competition
I would guess that I'm in the upper 25% of people when it comes to having a competitive nature – when I do something I want to win. While the lesson of the previous point means that perhaps I am more successful if I focus my competitiveness internally (that I am competing to do my best possible job), rather than being a sore loser (which makes competition about winning).
Why does this matter? Because while everyone is competitive, and completion can drive focus, energy and results for everyone, if I assume that everyone is as competitive (and in the same ways for the same reasons as I am), I will not be as successful influencing the competitive nature of my team. Different people have different needs when it comes to competition. Stated another way, different things will stimulate and motivate that nature for different people — different people are competing to meet different needs.
I've shared three over-arching ideas to help you utilize competition in proactive and positive ways to help you and others create greater personal and business results.
What can you do right now to corral competition?