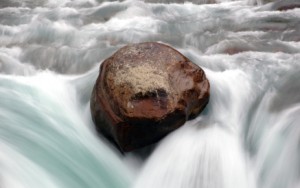 This is the 700th blog post on this blog, and because I blogged previously here, this is really my 1532nd post since March of 2004.  This fact got me thinking about consistency, and led me to today's quotation.
"But change must always be balanced with some degree of consistency."
– Ron D. Burton, lawyer, businessman,  future President, Rotary International
Questions to Ponder
How do I balance consistency with change in my life?
Is my balance different personally than professionally?
How might shifting my balance change my results?
Action Steps
 Think about a change you are facing today.
Reflect on how you are feeling about it.
Consider the Questions to Ponder again, in light of this change.
My Thoughts
Change is everywhere in our world, and it is important for us to be open to it and flexible about it.  But that doesn't mean all change is good and should be immediately accepted and embraced. It also doesn't mean that consistency and change can't comfortably coexist. I have consistently blogged for just over eight years. At times, the frequency has fluctuated.  The platform has changed.  The approach has altered.  The strategies we employ to get more people to read have changed (and hopefully the quality has improved).  The focus has remained steady, the goal, the same.
Think about the changes you are experiencing now in this dual light; when you do, your acceptance of change will come easier when it aligns with consistency of purpose and goals.