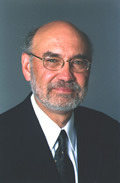 Sometime today, you will use a product that emanates from Spencer Silver's invention, but you have never heard of him.  The invention may be useful, but the point Silver makes in the quotation below is even more important if you are leading, creating, and, in general, trying to make a difference in the world (which is why I hope you are reading this blog).
"If I had thought about it, I wouldn't have done the experiment. The literature was full of examples that said you can't do this."
– Spencer Silver, inventor of 3M "Post-It" notes
Questions to Ponder
– What aren't you trying because you "already know" it won't work?
– How is your knowledge and experience getting in your way?
– What do you want enough to try something you are sure won't work?
Action Steps
1. Ask someone who knows nothing about your problem how they would solve it.
2. Suspend all judgment and brainstorm possible solutions again – see what shows up that is surprising.
3. Try one of the ideas you generate from one of these sources.
My Thoughts
Art Fry is the co-inventor of the post-it note, and the guy I had heard of before.  He combined the technology that Spencer had developed with a specific application idea and they tried it.  The rest is history.  Application is important, and Art's need (for a removable bookmark) spurred the rest of the story, but without Spencer's intentional ignorance, they wouldn't have gotten there.
The history books are full of predictions made by "experts" that later look ridiculous (Need an example?  Thomas Watson, the founder of IBM, once stated that the world had the need for less than ten computers.). The message today is focus on your goal or your problem and don't filter out the bad ideas. Bring in people who don't know or have a fresh perspective and ask them to help you solve your problem or overcome your obstacle.
Ask them, and listen to them.  Put your very experienced and accomplished inner judge and guru aside.
Try something others say won't work.
If/when it succeeds, the treasure will be even bigger, the satisfaction even stronger – and most of all, you will have reached your goal!