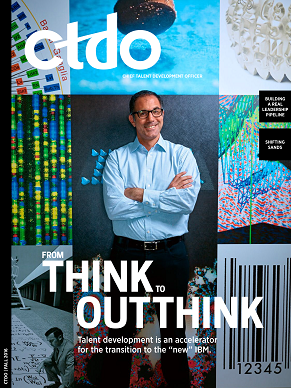 You may know that I write about leadership, teach leadership skills and coach leaders. But you might not know how much time I spend thinking about and working with Clients on the broader needs for leadership development in organizations. Because of that experience and thinking, I was asked by The Association for Talent Development (ATD) to write an article for their online CTDO Magazine for Chief Talent Development Officers.
Thankfully, this article is available to non-members with a free subscription. I humbly submit that this article is worth the couple of clicks required to get it.
If you are charged with thinking about who to identify and develop as leaders (and future leaders) in your organization, and how to do it, you are the direct target I was writing to.
If you are in that target, great. But the article will give you food for thought, and actions to consider regardless of your leadership level, role or experience. It will help you see a new perspective and gain a broader view of how to develop leaders in your organization. And let's face it; all leaders should be thinking about who around them needs the opportunity to develop their skills to become a successful leader. After all, you want someone to be ready for your job when you get promoted, right?
You can subscribe to read my article (and some other great writing as well) here.