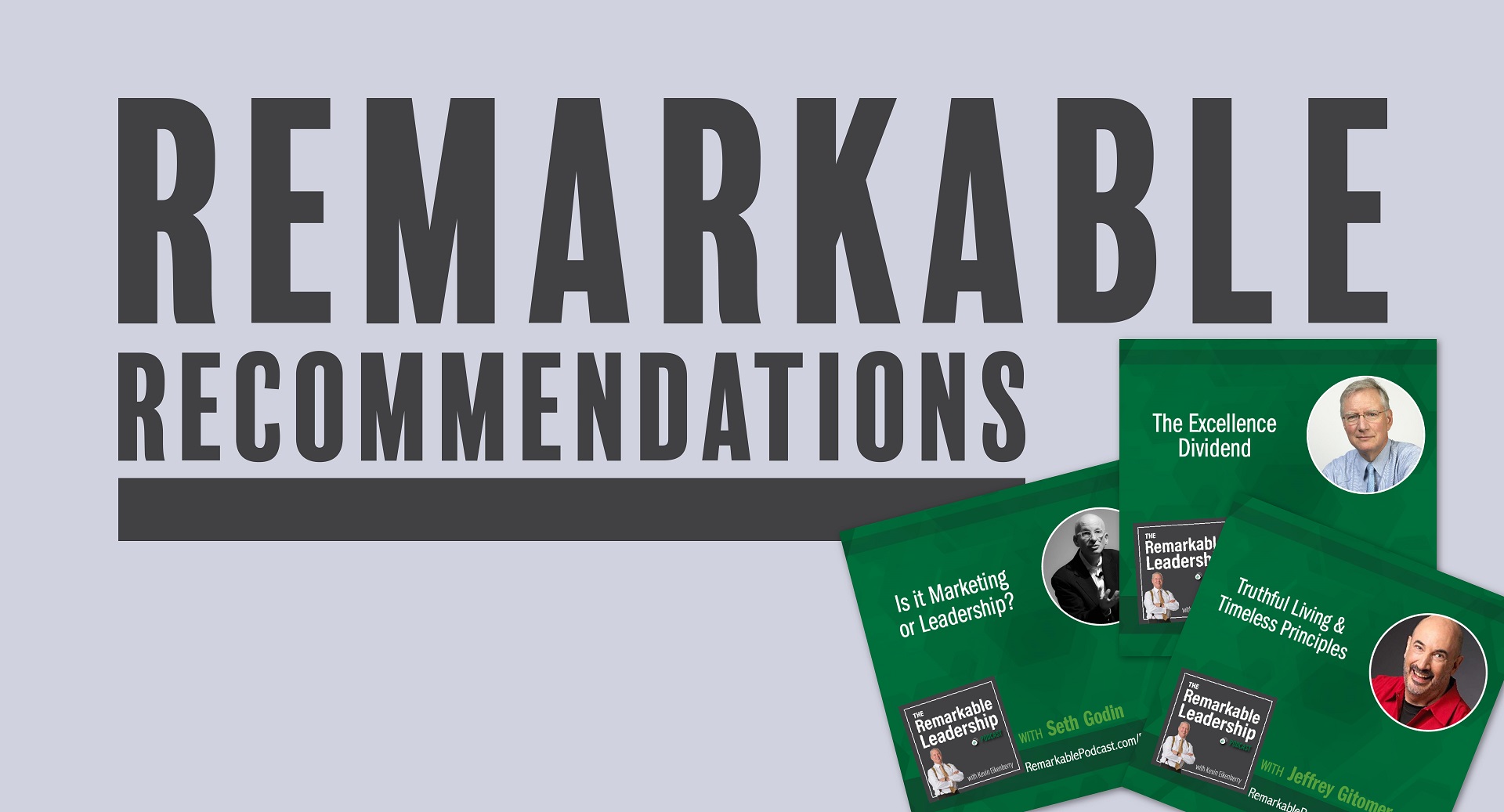 As an avid reader, I've long been a fan of talented and smart writers. As I became an author myself, I've had the chance to get to know some of my favorite best-selling authors. And as a host of The Remarkable Leadership Podcast, I've shared some of those conversations with the world. While the list of business authors I've connected with, talked to, and interviewed is long, there are three that stand out. Why? Because they are among the best-selling business authors of all time.
And I'm connecting you with some of their best thinking, right here, for free.
Tom Peters' 1983 book, In Search of Excellence with Robert Waterman, was a mega best-seller and largely created the genre of business books. And he didn't stop there. In our conversation, he shared stories and insights from his 35+ year journey of writing, speaking, and working with organizations around the world. We also made time for a conversation about his latest book, The Excellence Dividend: Meeting the Tech Tide with Work That Wows and Jobs That Last, too.
Seth Godin is a leader. Most would call him a marketing blogger and best-selling author. But he is a leader because (many) people are following his ideas and projects. We talked about marketing and leadership and ideas. We talked about why he doesn't think about discipline (which in itself is worth the listen). And yes, we talked about his book, This Is Marketing.
If you are a salesperson and a reader, you know of Jeffrey Gitomer. Even if you are a follower, you will have a different and deeper impression of him after listening to our conversation. We talked about sales, because that is part of who he is, but we talked mostly about timeless principles and his book, Truthful Living: The First Writings of Napoleon Hill. For him, it was a labor of love to share the writings of Napoleon Hill.
There are more than 180 episodes of The Remarkable Leadership Podcast. Many of those conversations are with leadership experts and authors. They aren't all as famous as Tom, Seth, and Jeffrey, but the lessons you can learn and the ideas you can glean are priceless. And I would bet in the future, some will be as famous and influential as these three. If you liked any of these conversations, I hope you will add The Remarkable Leadership Podcast to your podcast subscription list.