This is the ninth post in our series of guest blog posts from our ten finalists in this year's Best of Leadership Blogs competition (make your pick here)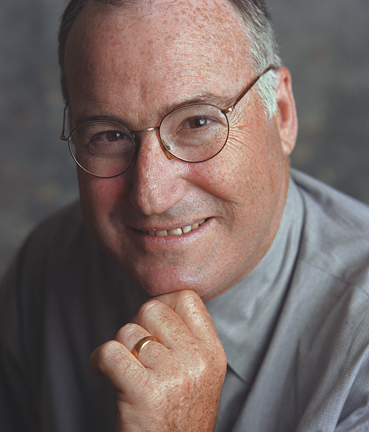 Bob Sutton is a researcher and Professor of Management Science at the Stanford Engineering School. The word 'innovation' best describes his way of exploring the connections between knowledge and organizational action. Bob has worked with a vast array of managers and organizations and has published over 150 articles, covering a variety of topics. His most recent book, The No Asshole Rule: Building a Civilized Workplace and Surviving One that Isn't, is a national bestseller and has an interesting take on leadership and management – dealing with workplace assholes.
Here is a post from Bob in cultural analysis form about General Motors, specifically dealing with their request for funds:
The Auto Industry Bailout: Thoughts About Why GM Executives Are Clueless And Their Destructive "No We Can't" Mindset
by Bob Sutton (November 20, 2008)


I am ambivalent about whether the auto industry should receive the 25 billion dollars that they are begging and pleading for from the U.S. taxpayers.  On the one hand, I realize that millions of jobs depend on the industry and that saving these jobs is not only a humane thing — it also may help the country(and even the rest of the world) from sliding into a deeper recession in the long-term.  On the other hand, I worry that it will be a waste because the industry has lost so much money and so many jobs in recent years that these firms are in a death spiral that is impossible to stop (GM alone lost
39 billion
last quarter). I also believe it will be a waste because the leaders of these firms (at least GM, which I know best) are so backward and misguided that the thought of giving these bozos any of my tax money turns my stomach – which is pretty much the same point made by observers ranging from ultra-capitalist Mitt Romney to near-socialist documentary filmmaker Michael Moore. Recall that Moore made the famous film that attacked GM,
Roger and Me
.
I don't claim to have comprehensive information about the industry, but I have had pretty regular interactions with GM in various capacities over the past 30 years.  I completed my Ph.D in Michigan and had a fair amount of direct contact with GM managers as a student and a lot of indirect contact because my dissertation was on organizational death. GM closed a lot plants during that time, so I talked with many GM executives, mangers, and workers.  I also have had numerous contacts since as a researcher and occasionally as a speaker at GM events over the past 25 years since I moved to California – for example, Jeff Pfeffer and I spent several days doing interviews at Saturn in Tennessee and with GM executives in Detroit to gather material for The Knowing-Doing Gap.  I hesitate to speak out as I have contacts there who would not be happy to know that I am speaking my mind, but I feel compelled to do so because I feel that GM's problems are best described as suicide rather than homicide (despite their executives' claims to the contrary – they seemed to refuse to take any personal responsibility at all during the congressional hearings).   And I feel that if we are going to give them billions of dollars, I should do my small part to identify some problems and potential solutions that may help a bit in this uphill struggle for survival.
I could list hundreds of management, cultural, and operational reasons why I believe that GM is such a flawed organization, but to me, a pair of root causes standout:  Most of the senior executives  — and many of the managers — are (1) clueless about what matters most and (2) suffer from  a "no we can't" mindset.
 
Read the rest of the post here. 
Admittedly, this post was written before many parts of the GM story was written.  It doesn't change the value in you reading it.  You will be reading a smart self-proclaimed "rant" from a smart and informed guy.
But don't just read it and think about GM.  Read it and think about his indictments as they relate to your leadership skills and the leadership behaviors of your entire organization.
It will be one of the most valuable leadership activities you will engage in today.
Vote for Bob or any of the other finalists here.