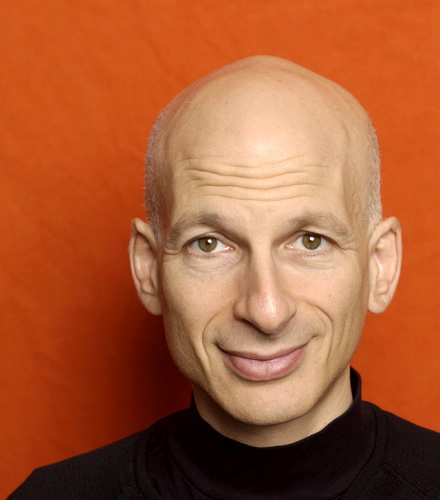 This is the fifth blog post of a series of guest posts from the ten bloggers nominated for Best Leadership Blog of 2009 (cast your vote here)
Seth Godin is referred to as "the Ultimate Entrepreneur for the Information Age" by Business Week. On top of being a marketing expert, Seth is also a renowned speaker and author, with 10 highly successful books under his belt. Some of his most well-known books include The Dip, Meatball Sundae, Tribesand Purple Cow. Through all of his accomplishments in life, Seth has revolutionized the marketing industry.

Here is a blog post that Seth wrote about the importance of slowing down rather than accelerating, with some predictions for the future:
Sixty to Zero
by Seth Godin (April 20, 2009)
Ever notice that most car specs focus on acceleration, not braking? It's more fun to focus on getting fast than it is on getting slow.
How would you manage or market differently if you knew that you had to hit the brakes, and hard? Slowing one thing and speeding up something else.
Prediction: there will be no significant newspapers printed on newsprint in the US by 2012. So, you've got two and a half years before the newspaper industry is going to be doing something else with the news and the ads, or not be there at all. Does that change what you do today if you work in this business?
Insight! The newspaper industry is in trouble, but news is not going to go away, just the paper part. Those who are working hard to preserve the paper part are asking the wrong questions and are doomed to fail.

Prediction: 90% of your sales will come from word of mouth or digital promotion by 2011. How do you change what you're doing today to be ready for that?
Prediction: The effort required to outsource a task involving the manipulation of data of any kind will continue to decrease until it will be faster and cheaper to outsource just about anything than it will be to use in-house talent. What will you do today to ensure your prosperity when that happens?

 Read the rest of the post here.
Seth has been making predictions for a long time, and in this way he is an excellent role model for all of us as leaders.  Thinking about the future, asking questions and making predictions are good leadership skills to develop.  While these aren't necessarily the skills that get taught in most leadership development programs, they are important skills.
As leaders we are responsible for moving people towards the future, so we, more than others must be thinking about it, asking questions about it, and even making predictions about it.
Vote for Seth or any of the other finalists here.