This is the second in our series of guest posts from the ten bloggers nominated for Best Leadership Blog of 2009. (please vote for your pick now).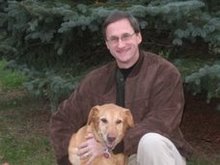 With over 20 years of experience in the field of leadership development, Dan is no stranger to providing insights into leadership and helping others succeed personally as well as professionally. Dan works as the Manager of Leadership and Management Development for his company. It would prove very wise to check out his blog and follow his leadership insights, considering the amount of recognitions he as acquired over the years.
Here is a great post from Dan on leading through not so smooth waters:
Great Leadership for Challenging Times
by Dan McCarthy (February 2, 2009)
I know this is a long overdue post. After all, this blog is supposed to be all about leadership and leadership development, and while there have been hundreds of articles written about how to lead during these challenging economic times, I've yet to add my own two cents.
I guess there are two reasons why I haven't up until now. I've stubbornly been hanging on to the notion that the principles of great leadership shouldn't change based on economic swings. During the last bull market, how many articles did you read that gave advice on how to lead during prosperous times?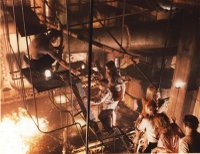 Well, if that's how I've felt, than I need to say it. There's no silver bullets, no magic pills. The competencies required for great leadership haven't changed much since Attila led the Huns over the Alps. Business strategies change; processes change; markets change; technology changes; but the fundamental elements of leadership don't.
Second, everyone else was doing it, so I didn't see the need too. It seemed unoriginal and uninspiring.
So why now? Well, for one thing, the leaders I serve keep asking for it. They're working their tails off, are struggling, and are looking for some help. So I need to let go of my stubbornness and throw a lifeline.
I thought I could address the need by just forwarding articles and resources, like this recent article and white paper by DDI, this one by G.L. Hoffman, and countless others. There's certainly some good stuff out there.
However, I've found it helps me to write about it in order to understand it and internalize it myself. That's been one of the nice personal side effects of blogging about leadership; it's been good for my own development as a leader.
So with pen to legal pad, here are the 10 tips I came up with for leading in challenging times. I'm sure they are no better or worse than the rest, but they resonate for me, and I sincerely hope they will for you too.

Read the rest of the post here.


The  ideas that Dan shares when you click through to read his full post are excellent.  As you read Dan's ideas you will see he is talking to all leaders.  And while he shares some things that are especially important in the current economic situation, that could all be added to your evergreen leadership development training program too.
You see, good leadership principles are just that – principles.  This post, and Dan's blog in general, provides that for you.
Vote for Dan or any of our other finalists here.