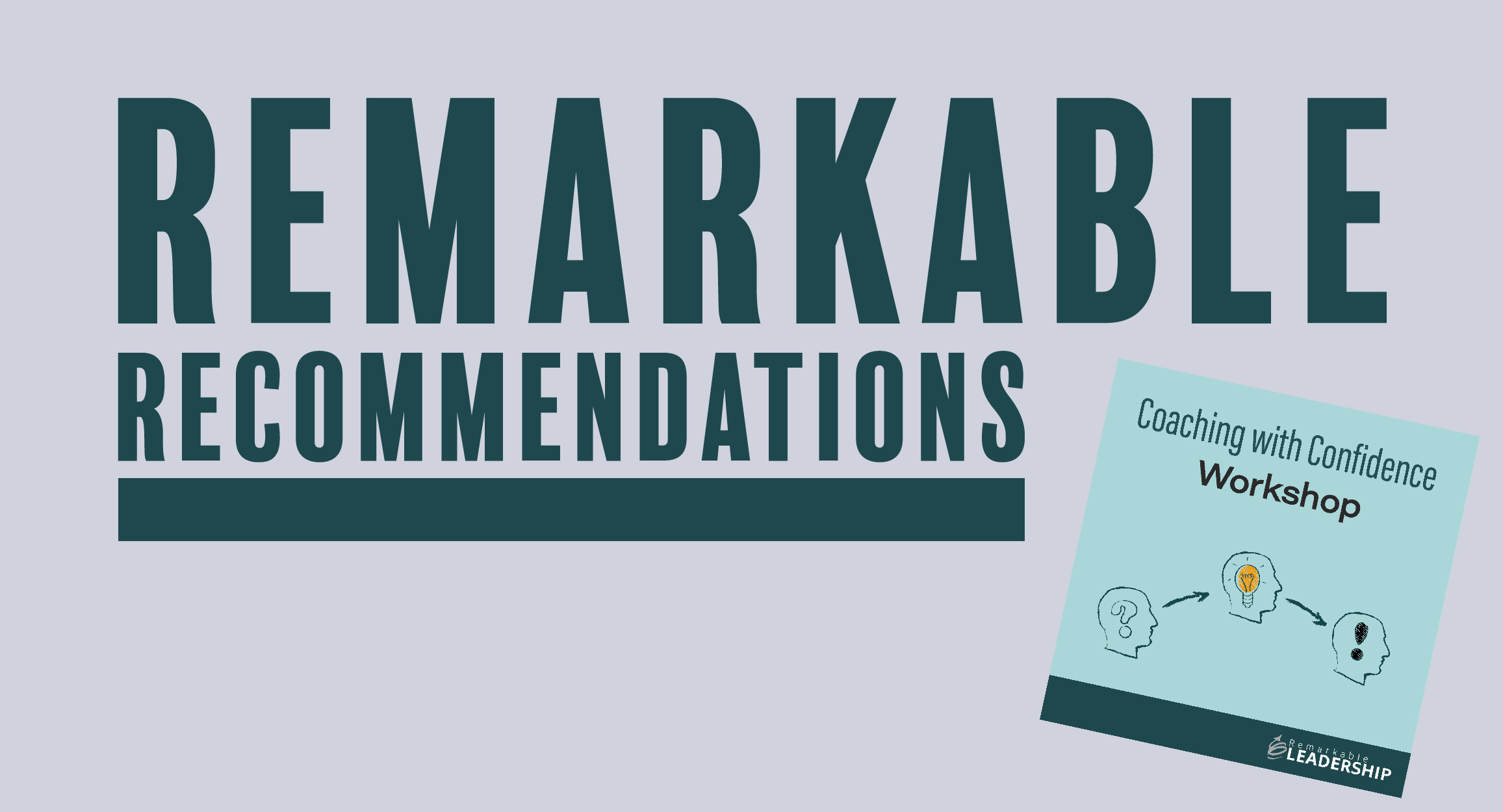 There are two important concepts in the six-word title of this post. If you agree with both, you are eager to read. If you don't, perhaps you need what follows even more. First, the best leaders are coaches; and second, I'm implying the role of confidence in coaching (and leadership) success. Given that, let me influence you on the importance of coaching confidence.
Leaders are Coaches
Since leadership is about reaching valuable outcomes through and with others, coaching is a profoundly important part of leading. We coach others to help them grow and be more successful both in their current role and for their future roles, all in support of achieving organizational outcomes.
Think of the best leaders you have experienced – and those you most willingly followed – and you will see that they coached you and others.
Confidence in Coaching
Confidence is an underrated determinant of success in many areas – including coaching. I've written about the correlation between confidence and coaching before. Coaching confidence has two important meanings for us as leaders. First, if we build our confidence in the ability to coach, we will be more successful. Second, as we understand the components of confidence, we can instill greater confidence in those we coach – an important part of our role as a coach.
Getting There
If your plans, goals and aspirations include being a more effective leader, then the premises of this article are clear:
Part of your focus must be coaching
As you build your coaching confidence, you will build those skills
That is why I created a two-day learning experience called Coaching With Confidence. I designed it with you in mind, because you want to:
Be a better coach, and therefore a better leader
Be more confident and learn how to instill confidence in others
This learning experience will help you in these two important ways and set you on a path toward ever greater success as a leader and coach. If you are looking for the way to level-up as a leader, build your coaching confidence – and Coaching With Confidence can help you do that.
You can learn all the details, and invest in yourself, your team and your future here.
For Your Organization
If these concepts fit a need for some or many leaders in your organization, let's talk (email info@KevinEikenberry.com or call Laura at 317.387.1424 x 12) about how we can bring a learning experience to you – tailoring it for you if needed. If you are looking for a low-risk way to try this workshop for your organization, check this out to see if you qualify.