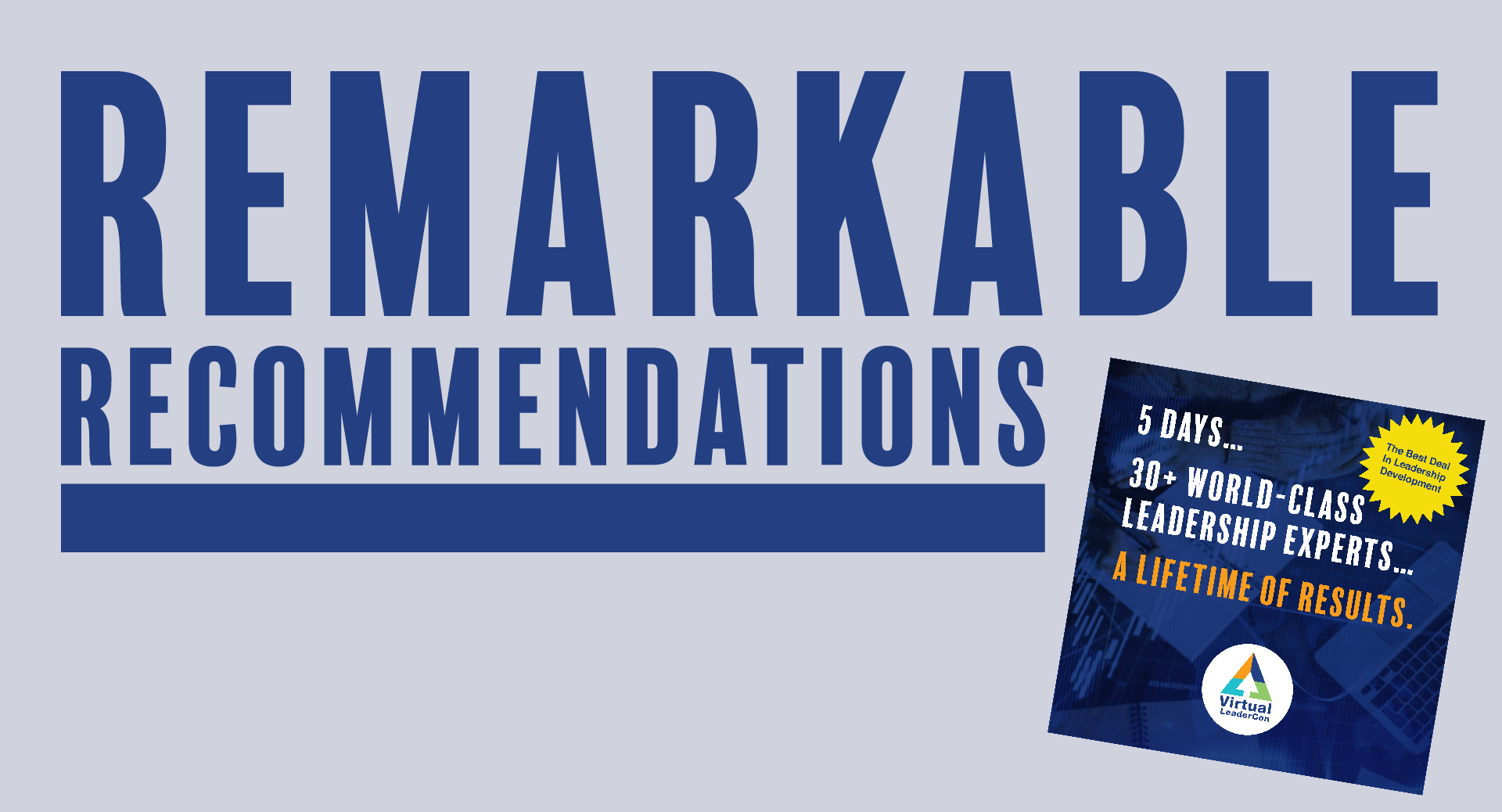 Many leadership development activities have been suspended by the pandemic. Whether because conferences have been cancelled, live training in organizations isn't possible, people have been too busy with all the change in the world, or budgets were slashed, leadership development has unfortunately been curtailed, perhaps when it has been needed most.
From our perspective, that is unacceptable. So we set out to do something about it.
We envisioned the leadership conference we would want to attend. We thought, it would be great if we could…
Learn with some of the top experts in the world
Hear from some successful leaders
Actually talk with them, in conversation, not just listen while they presented
Have someone facilitate the conversation so that we would get their very latest thinking (including how to deal with the pandemic and remote work)
Do it all virtually (well, because that is our only real choice right now)
Create a committed community of like-minded learners who were there with us
Not only be practical, but have FUN
The event is over (it ended Friday, September 18th). And we believe we met all of our objectives listed above. While you can't turn back the clock and be with us live, all of it was captured on video and is now available to you.
Admittedly, since you weren't there live, you can't ask your own questions or win some of the prizes we gave away. But you can learn all the lessons at any time, on demand, and watch, re-watch, pause, and in general make this leadership development resource work for you.
What's in it for you?
So what do you get in this dream leadership development package?
Access to every session, every nugget, and every resource. Over 30 world-class leadership experts. Some you follow and have read their books. Some you may not know but will be glad you do now. (Here is the list). <- https://virtualleadercon.com/speakers/
You get full access to the video of each session, including daily debriefs where we talk about the big ideas of the day – giving you quick access to the highlights.
You get access to each session on audio. If your routines, lifestyle, or references make listening a better option for you, we've got you covered.
You get transcripts of each session. If you are a reader, note taker or highlighter, you will love this.
You get links to all the resources, tools, assessments, and more graciously provided by each of our expert faculty.
And you get it all for an investment of $399.
Remember when we used to fly to leadership development conferences? Your flight cost more than that (and not every single session was awesome, either).
Remember when you drove to a workshop? You spent more in gas, food, and lodging than that.
$399. Lifetime access to real conversations with experts – not just their polished presentations.
It's the best deal in leadership development. Get access and unlock the key to your brighter future as a leader now.