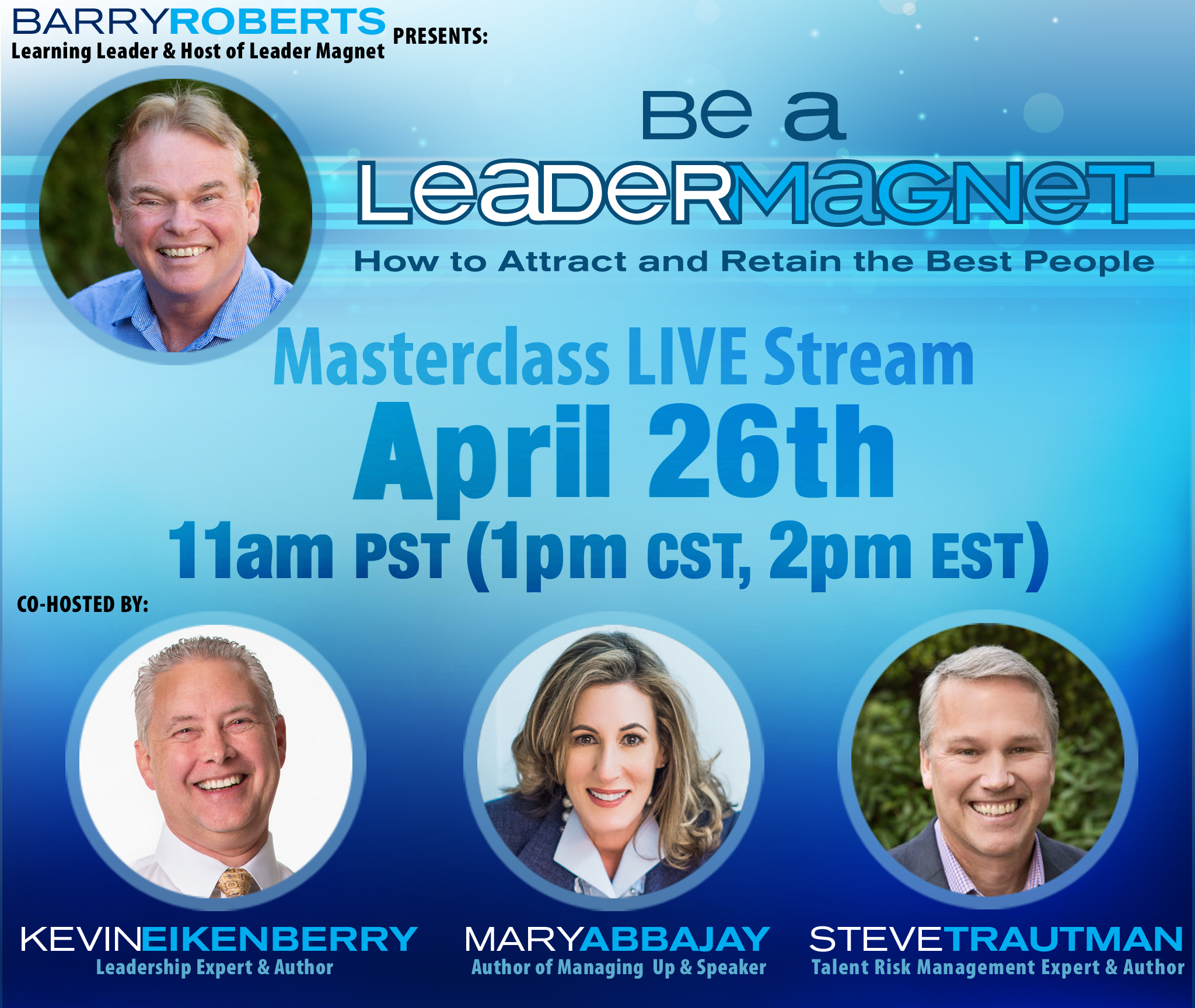 Most organizations say that people are their number one asset. While most will nod in approval, not everyone acts on or leads in ways that place their human resources at the top of the list. The fact is talent attraction and talent retention need to be on our minds and to-do lists daily.
That's why I have joined forces with three other experts to participate in a LIVE online Masterclass on April 26 at 2 pm ET/1 pm CT/ 11 am PT titled: BE A LEADER MAGNET – How to Attract and Retain the Best People.
What to Expect
This isn't going to be one of those sessions where you walk away with nothing to apply. We're sharing our best strategies to empower you to move forward in your business even faster, so you can:
Use leadership behaviors and practices to prevent turnover
Manage your major risks to retaining good talent
Understand what employees need to know about their performance and career
Increase your bottom line by cutting the huge costs of turnover
… as so much more!
How do I know that?
Because I will a part of this expert panel, including:
Barry Roberts, Learning Leader, Team Leader Development
Mary Abbajay, Keynote speaker and Author of Managing Up
Steve Trautman, Talent Risk Management Expert and Author of Do You Have Who it Takes?
I've partnered with Barry in the past, and have had both Mary and Steve on The Remarkable Leadership Podcast. There are no lightweights here!
I've seen so many clients who were running the recruiting-hiring hamster wheel, causing burnout and frustration. If you want to get off this costly cycle, claim your spot today. Register as my guest for FREE.
This live session will give you the chance to ask your questions of any or all of us. I urge you – and other leaders in your organization – to join us Friday, April 26.