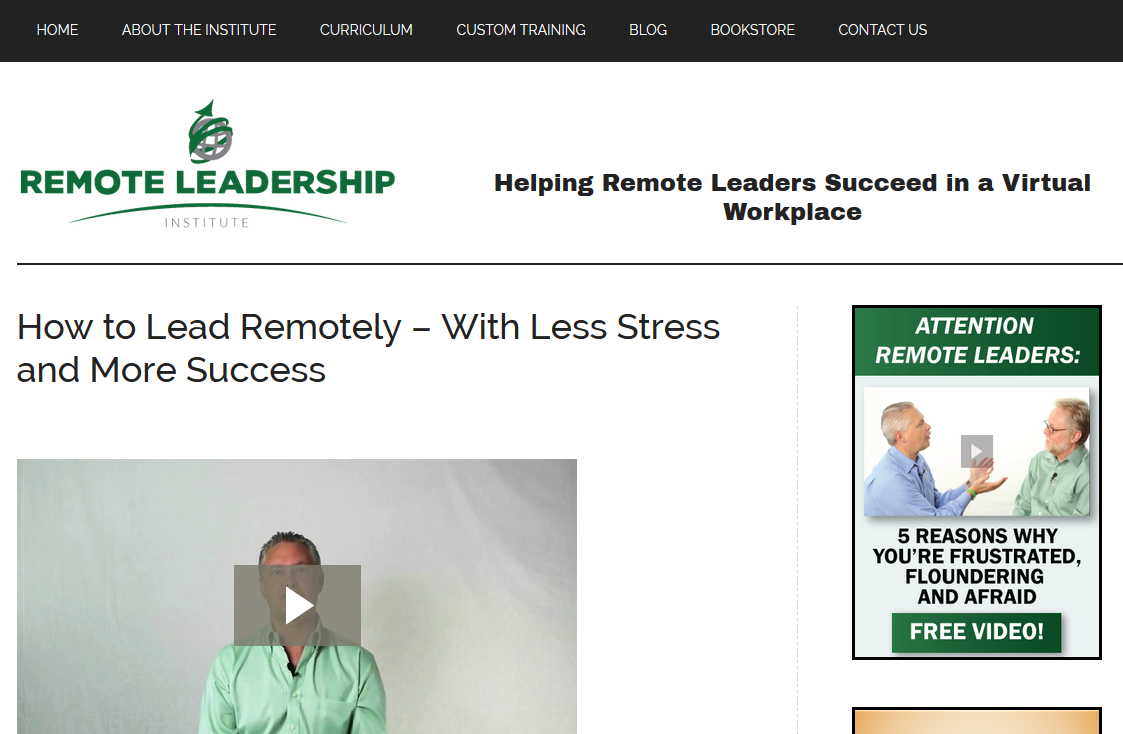 In some ways, the title says it all.
I've been observing the increasing struggle for organizations and individual leaders who lead others who are in a different time zone or country, rather than a down-the-hall office for a long time.
And for several years I have been leading a remote team as well.
All of the studies show that this "remote leadership thing" isn't going to go away – in fact it is going to get more prevalent.
So last year I decided to do something about it. I knew I had experience and practical ideas that could help leaders do this with greater success and confidence, but I was missing some expertise too.
Enter Wayne Turmel of GreatWebMeetings.com – the best in the business at helping people communicate and connect at distance using technology.
We created the Remote Leadership Certificate Series, which for nearly a year has been helping leaders lead virtual meetings, build their teams remotely, present effectively, give coaching and feedback and create greater accountability.
Now we've taken the next step.
Introducing the Remote Leadership Institute.
Founded by Wayne and me, this site offers a blog with continually updated ideas and insight for leaders of remote teams as well as products and services to help you (or the remote leaders in your organization) be more effective.
Along with the full Certificate Series, we now offer the component sessions separately (as well as some brand new additional sessions as well) – you can see the list and the current schedule here. We can also customize a set of training modules for your needs as we are currently doing for several organizations.
All of these sessions are delivered virtually and in small groups – doesn't it make sense to learn the skills of remote leadership using the tools and technology (and with the group size) that you have to lead with?
Beyond these two-hour, live virtual sessions, we have PMI-certified E-learning modules, books and teleseminar recordings too – all for the remote leader and their success.
The need for leaders to be successful remotely is growing – and we see this Remote Leadership Institute growing with those needs.