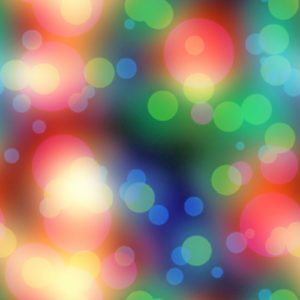 You may not even be aware of the newest quasi-medical malady facing people around the globe. It hits about the first of December each year and impacts people's attitudes, energy, and productivity for approximately four weeks. Like any other malady, the first step in treatment is diagnosis.
I'm sharing the diagnosis and subsequent treatment plan here as a public service.
The symptoms include:
Coasting. Patients seem to be reducing work output almost daily as if they are leading a race and can't be caught.
Countdown mode. Patients are seen with a "short-timer's calendar" — counting down the days to Christmas, shopping days remaining, or days until their vacation.
Excessive changes to routine. Patients find themselves invited to more lunches, attending more evening events, and making other changes to their routines. These changes throw off their mental balance and focus, similar to the way dizziness affects the physical body.
Inadequate sleep. Due to additional pressures, events and activities, patients get too little sleep to maintain high levels of personal productivity. Unfortunately this symptom increases the susceptibility to the others on this list.
Excessive caloric, sugar and/or alcohol intake. Patients eat more, eat less healthy, and perhaps consume more alcohol than normal. All of these conditions can lead to fatigue, sluggishness, and a general lack of energy and focus.
If you have some or all of these symptoms, you might be suffering from Holiday-itis.
Fortunately, there are cures for this condition that do not require a physician's care or prescription. The cures, and conveniently, the preventions, are as follows:
Bigger targets. Clear targets or goals for the time remaining in the year are a good start. Setting a big target between now and the end of the year (regardless of how it relates to what the beginning of the year had been) improves your recovery. Having a compelling purpose for the goals further improves the effectiveness of this cure.
Greater accountability. Find a partner who also wants to escape the damaging effects of Holiday-itis and work together. The accountability that you provide to each other is valuable support for curing this disease.
Reframe the season. Sufferers of Holiday-itis assume everyone is suffering from it. This leads to false beliefs of "You can't get anything done during the holidays." Your cure is to reframe the season as a time to get massive work done because so few others are adequately focused.
Maintain productive habits. Excessive changes to routine are one of the symptoms of this malady. You can overcome this by maintaining (or intensifying) your discipline to your most productive habits. This doesn't mean you can't participate in additional activities, but rather don't allow them to replace your more productive habits and routines.
Make it a race. While sufferers are counting down to their end goal and coasting towards the finish line, you can apply the "finisher's kick" focusing on your goals (cure #1) and consistently moving towards them. Your personal competitive spirit applied here makes this cure especially effective.
These cures will erase the effects of Holiday-itis, and provide a significant opportunity to set your performance apart from the others who succumb to the perils of this predictable condition.
If you begin to notice these symptoms in yourself or others, take the corrective actions prescribed and your case of Holiday-itis can be short-lived and have a minimal impact on your performance.
Final Note: No physicians were consulted for this article — all judgments are mine, and based on experience and observation, they are verified and 100% accurate. Ignore this advice at your peril.
photo credit Patrick Hoesly