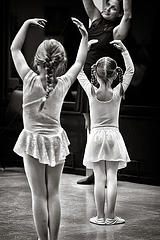 Practice is an idea that gets mixed reviews in most of our heads . . .  we know it is important, yet sometimes we'd rather get on with the real thing.  Today, I share a quotation that I read from my favorite martial arts expert, Dwight Woods, in his morning email  (here is a link to his blog).
"Practice means to perform, over and over again in the face of all obstacles,
some act of vision, of faith, of desire. Practice is a means of inviting the
perfection desired."
– Martha Graham, dance instructor and choreographer
Questions to Ponder
– How do you feel about practice?
– How often and earnestly do you practice?
– What have you recently wished you had practiced more for?
– Are you willing to practice?
Action Steps
1.  Look at your goals and current performance.
2.  Determine where additional diligent practice would move you forward.
3.  Commit to that practice.
My Thoughts
Practice.  The word may bring thoughts of a sweaty afternoons in an athletic endeavor, or long stretches in front of a keyboard or with an instrument in hand.  For many, the idea of practice isn't great.
Yet, practice is critical to ultimate success.
In fact, the idea of the prodigy, or someone being gifted at birth with extraordinary skills, has largely been debunked by research and study.  You know what the research shows brings master, world-class levels of performance and results?
The exact kind of diligent, disciplined, intentional practice implied by today's quotation.
When you think about the idea of practice, do you think of the phrase "practice makes perfect"?  If so, you aren't alone, yet it isn't quite correct.  Practice alone doesn't make perfect.  It is the consistent and ongoing effort of doing things well that "invites" perfection.  Practice just promises permanence.  If you want perfection – or higher levels of performance and results – you must practice the right things in a consistent and disciplined way.
Martha says practice invites perfection, and she's right, as long as we practice well and practice the right things.
It's time to practice.