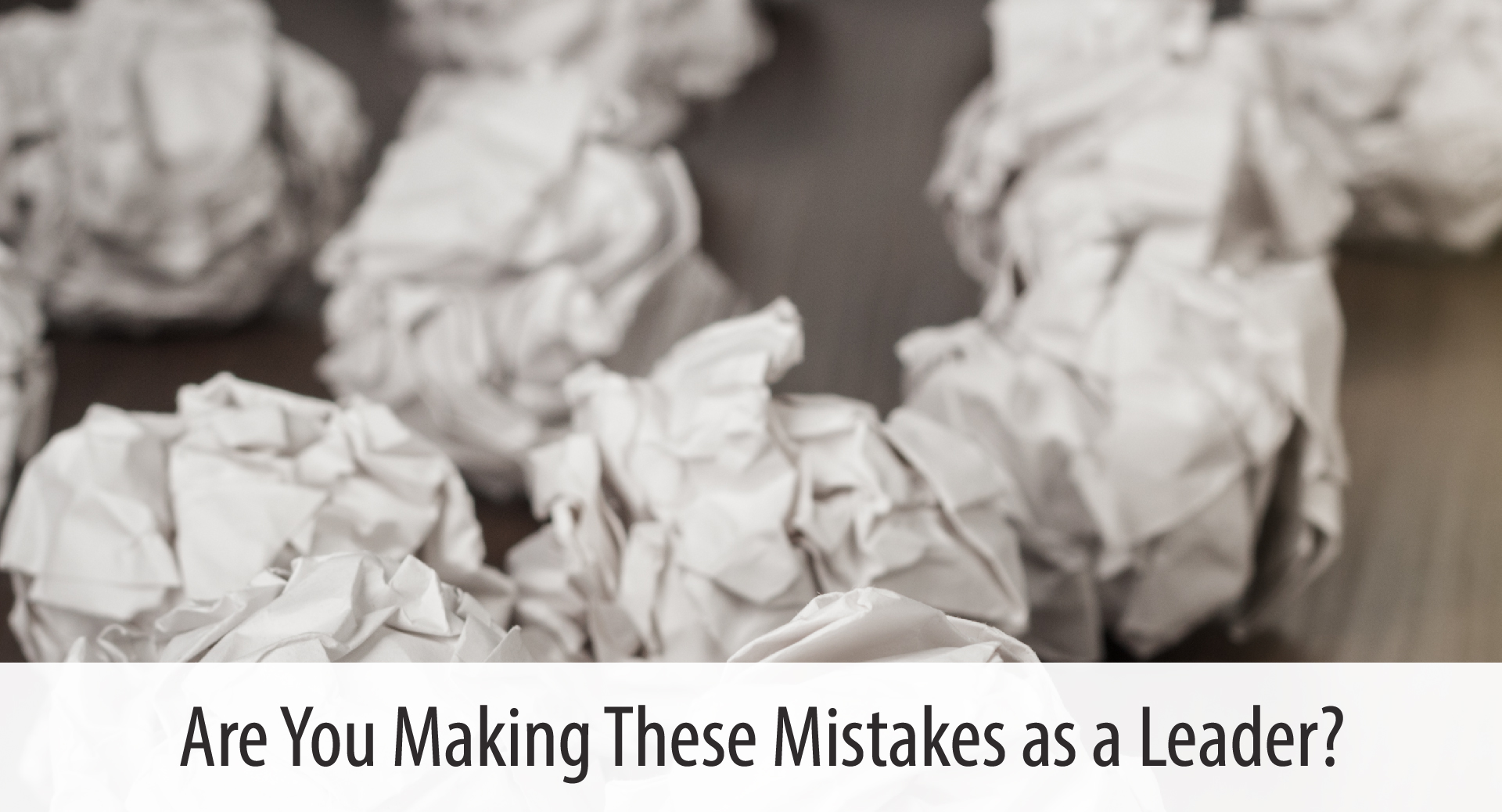 As humans, we make mistakes. Which means that as leaders, we make mistakes too. First, we are human. But leading is a complex and difficult task, meaning that the odds of a mistake are pretty high. Ultimately, it isn't a mistake that defines us as much as our response to it. And if the response is to continue making it, that doesn't reflect so well on us. If we can eliminate the most common leadership mistakes, we will be headed in the right direction.
I've had the chance to lead and make mistakes for a long time. I've also had the privilege of observing, working with, coaching, and training leaders in many industries at all levels from 53 countries. From those years of experience, I've identified five common mistakes – leadership mistakes that get made over and over. Perhaps as importantly, I've concluded that some of these mistakes leaders don't even know they are making – or are making because of what they have been taught in the past.
Fixing our leadership mistakes is hard enough, but nearly impossible if we are blissfully unaware of them!
So where do you start?
That's why I created the new webinar 5 Mistakes Leaders Are Making That They Don't Even Realize. In this webinar, I will:
Reveal these five mistakes.
Describe the problems they can cause.
Help you determine if (and if so, how often) you are making them.
Give you an action plan for reducing these common leadership mistakes.
And we will have time to answer your questions along the way.
Multiple Opportunities
Because we know your calendar may be packed and/or you may live in a different part of the world, we are delivering this webinar twice:
July 19 1-2 pm GMT (9-10 ET)
July 20 7-8 pm GMT (2-3 pm ET)
This will be an informative and highly interactive webinar filled with practical tips and ideas. If you want to be a better leader and learn how to overcome some common leadership mistakes, join us!
If you want to invite leaders throughout your organization, please do. But if you would like us to deliver this content directly to your leaders, contact us here and we would be happy to help.
Leadership mistakes are inevitable. But if we can eliminate the biggest ones, our leadership success will rise dramatically.