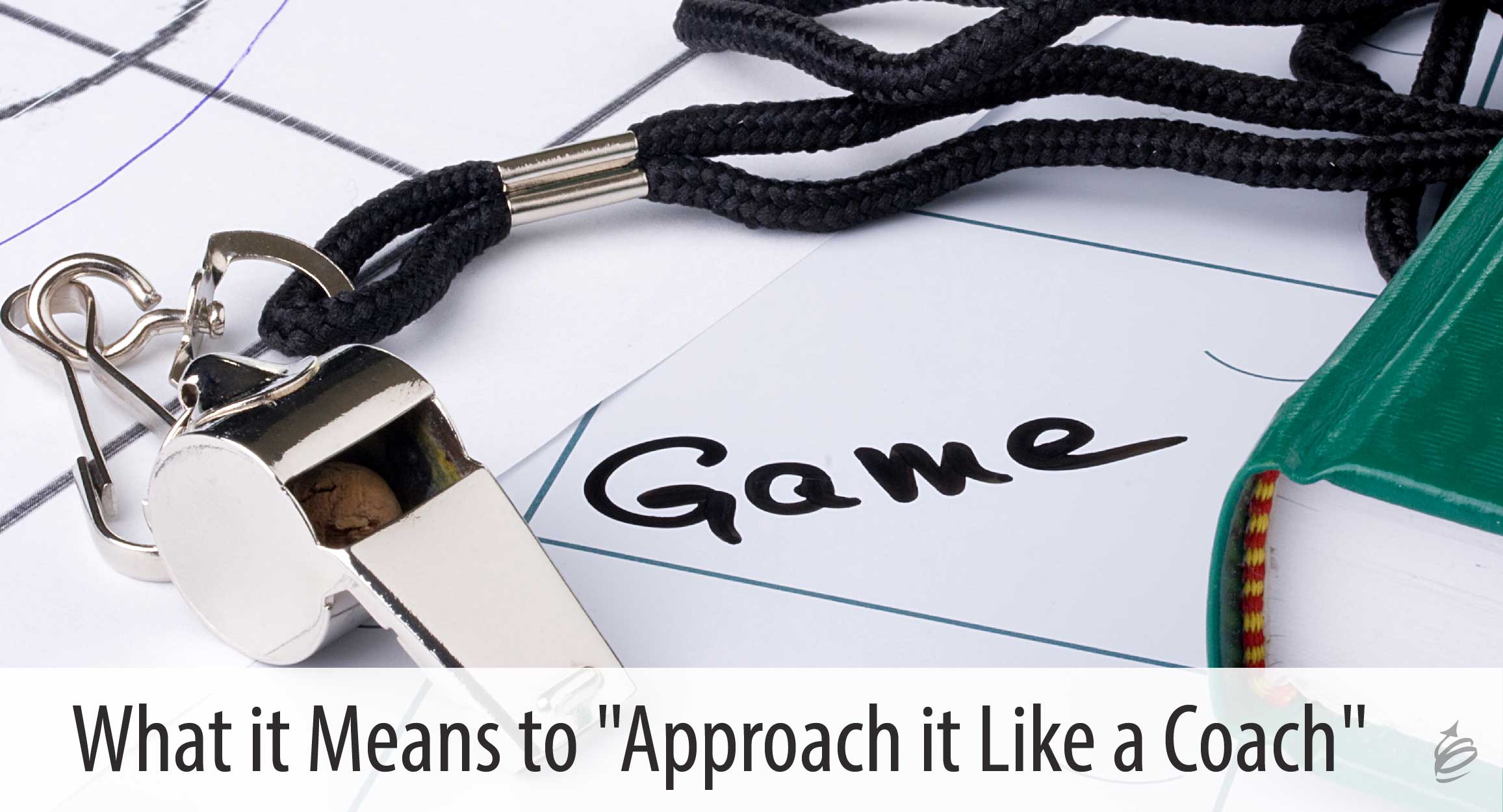 There are nearly as many ways to lead as there are leaders. What we believe and our mindset relating to the role of leading others says much about how we choose to lead. When you bring a coaching mindset to leadership, it will change your approach to many situations. Today, I want to share how your leadership style and approach might change if you approach leading like a coach.
Here are three mindsets that will help you lead more like a coach.
Everything Starts with Expectations
The coaching mindset includes a belief in the power of expectations.
Since you aren't doing all the work yourself, you are relying on other to do it.  For others to do that work effectively, they must know what success looks like.  Trying to work without a clear understanding of what is expected is like driving in the dark.  You may be moving, but you have no idea if you are moving in the right direction and when and if you arrive (it can also be dangerous, depending on the nature of the work.
When you understand the importance of clear expectations you take more time to be clear about them yourself, because you can't communicate what you don't understand yourself. You are clearer and more patient in your communication of expectations to others (after all, they need to understand them for them to be helpful!). And when those expectations aren't met, you can coach people towards achieving those expectations, rather than blaming them for not "doing their job."
Inclusion Creates Engagement
The coaching mindset includes a belief that when people are engaged and have ownership in their work, they will be more productive, successful and loyal.
With this belief the challenge becomes how to you create this ownership? Here are some suggestions to get you started:
Let them do it. If you want people to have ownership, let them own it! Give them work and clear expectations and let them go do it. Remember that support is different than stepping in – be available and guide but let them do it.
Allow for good mistakes. Good mistakes are those made in honest efforts towards a goal. Others won't be perfect any more than you were when you started.  Give them a safety net, but let them try, fail, learn and succeed and they will own both the work and have pride in the outcome.
Share more. Some people call this transparency. Leaders with a coaching mindset know that by sharing more they help others learn and give them hope. Share your past failures, share more information. Also share your time, talent and experience.
Provide the big picture. When people see their work in context, and how their work impacts others and the end goals of the team or organization, they will make better decisions and fell far more connected to the work and the team.
You are in the Question Business
The coaching mindset includes a belief that people learn far more from discovery than exhortation.
In practice that means that leaders that approach their work like a coach ask more and assert less.  Many leaders feel that it is their job to be all-knowing and to have the answers.  If this is your belief, your response to a question will be to answer it.  But when you see the question as an opportunity for learning and discovery, you will respond to the question with others, like:
What do you suggest?
What have you already tried?
What do you think might work?
What do we need to consider?
Creating moments of discovery create learning, and deeper levels of engagement and ownership too.
Final Thoughts
Bringing a coaching mindset to your work as a leader will change the way you lead, or at least give you more option on how you lead in a variety of different situations.  Take time to consider these thoughts and beliefs and see how they can help you lead in new and more effective ways.
…
Better coaches are better leaders. If you want to build your confidence and competence as a coach and developer of others, join me at an upcoming Coaching with Confidence learning experience, or contact us about bringing this learning experience into your organization.