It happens often – this is just a recent example.
I was leading a workshop with leaders across an organization, and the question came up about attitude.  Specifically, I was asked several questions that, paraphrased, were basically this:
I have some attitude issues on my team – how can I improve the attitude of my team?
In the discussion of this issue in the group, I noticed a lot of discussion about "those people" and "the whiners and complainers" in the group. Please know that I'm not picking on this group – they are smart folks who are serious about becoming more effective leaders.
I too get tired of whiners and complainers. These people are energy-draining, but this isn't just an issue of being pleasant or comfortable.
We know that when people are whining, complaining, disgruntled, frustrated, and cynical, they can't possibly be as productive (or happy) as they could be. And we know that their attitude and thinking is like a virus – it is easily caught by those around them.
How much of this virus is present in your organization, on your team, and in your office?  In other words, how prevalent is this virus in your workplace?
And more importantly, is this the virus you are spreading?
If any negativity exists at all, what you are doing to combat it, lessen its impact, or exterminate it completely?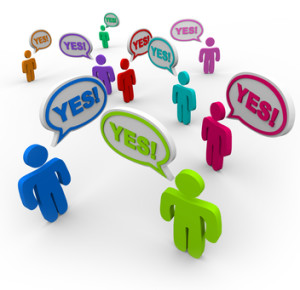 Because it all starts with you.
If you don't think or believe that it starts with you, then I would bet a big check that you are probably spreading the wrong virus (whether you know it or not).
If you take your role as a leader seriously, you must think about your attitude regularly. I know that we are all human – mistakes happen, bad things come to pass, and other things occur that make us frustrated, and perhaps make it easier for us to have a foul mood.
Yet, if you want to lead in the best possible way, you need to keep that stuff to yourself or find a place (away from your team) to share it. An occasional burst of venting – identified as such to those around you – may be OK, and help others to see you as human. But as a leader, you must realize that ongoing complaining, harping, whining, etc. is not only a detriment to you, but will be spread throughout your team faster than you can imagine.
Bluntly put, if you don't have the attitude on your team that you want, look in the mirror. Your example is what people are watching. And any chance you have of giving others feedback on their attitude will be pretty ineffective if you aren't living what you are asking them to live.
If you don't like whiners, make sure you aren't one before lamenting about the problem. If you want a ton of advice about how deal with attitudes that are toxic in your organization, I'm delivering a brand new teleseminar on July 17th, titled Just One Poisoned Apple: Transform Toxic Attitudes and Keep Negativity from Infecting Your Workplace. You can learn more and register for it here.  (If you can't join the teleseminar live, or are reading this after July 17th, you can order a recording of it from that link too.)