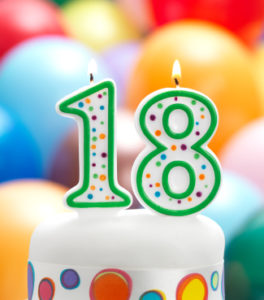 18 years ago today was my last day at Chevron, my last day employed by anyone other than myself.
If my business were a person, it could vote, and in some countries legally have a beer to celebrate.
A couple of years ago, to celebrate 16 years in business my team challenged me to write about 16 lessons learned in 16 years in business.  Those lessons still apply (here is a summary of them in my old blog format).
I'm not writing 18 this year. Today, I am just writing one.
To change my life 18 years ago, I had to take action.  Chevron was a wonderful company and I had a great career, but to get where I really wanted to get, I needed to do something different.
As leaders, we must take action to make any difference around us.  The status quo, after all, requires no leadership.  Leaders must act.
As my team would tell you, I have lots of ideas.  Ideas can be fun, but they are of no value, until someone takes action on them; to try them, to see if they will work.
Nothing happens until someone takes action.
I know this might seem obvious, yet far too few people do it.
Today, I encourage you to take action. 
One of those actions could be to take advantage of our anniversary special.  Until midnight ET on Tuesday October 4th, you get an 18% discount on anything in our webstore when you use the code 18KEG.
Whether this is the first thing you have read from me, or you have been a part of our "family" for much of the 18 years, please help us celebrate in two ways.
1.  Take a look in the webstore and see what could help you or other leaders you know.
2.  Take some proactive step today to make your world a better place, because that is what leaders do.