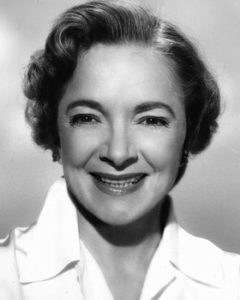 Helen Hayes is best known as a legendary actress. Today's quotation shows her to be more than a talented pretty face, but someone who was wise, at least in part, because she listened to her mother (which I've generally found to be pretty good advice, in itself).
"My mother drew a distinction between achievement and success. She said that achievement is the knowledge that you have  studied and worked hard and done the best that is in you. Success is being praised by others. That is nice but not as important or satisfying. Always aim for achievement and forget about success."
          – Helen Hayes
Questions to Ponder
Do you agree with this distinction?
Which do you strive for?
Which is more valuable?
Action Steps
Pick one activity or task today and then do the following steps.
Study hard.
Be prepared.
Do your best.
Repeat tomorrow
My Thoughts
My predominant thought every time I read this quotation is that Ms. Hayes, by her distinction, is helping people think about what is in their control vs. what isn't.  Achievement is in your control.
You can study hard.
You can prepare.
You can focus.
You can do your best.
Whether people appreciate that effort, by applause or with any other behaviors, isn't in your control.
Regardless of whether you agree with this distinction between the words, don't lose the important distinction about what is in your control and what you can only influence.  Operating more of the time from your sphere of control will make you more productive, create more achievement, and will likely create more success as well.