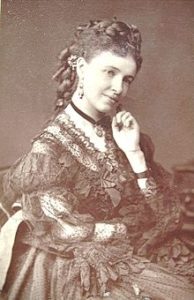 Sometimes I read a quotation and know immediately I want to share and write about it here. I didn't know anything about the source (though you can click her name to learn more), but it doesn't matter. The words are profoundly true, and in practice, often forgotten.
"Unless you know what you want, you can't ask for it."
– Emma Albani world famous soprano
Questions to Ponder
Do you know what you want?
Do you have a very clear picture of it?
Why do you want it?
Have you asked for it?
Action Steps
Decide what you really want.
Get specific and clear about it.
Ask for it!
Take action each day to move you in the direction of what you want.
My Thoughts
You have to ask in order to receive, but you can't ask if you don't know what you are asking for. This quotation points to the necessary starting point of all achievement – a clear picture of a desired future. Of course, success and achievement isn't as simple as this clear picture alone (much as some Law of Attraction experts might disagree with me). It is the necessary starting point that is all too often missing for people.
As a leader, coach, or parent, the lesson expands to those you influence. If you see someone with great potential that isn't making much progress, help them determine this critical vision step and you will have helped them in an amazing way.
Ask them (and yourself) today's questions to ponder often.
Make sure your answers are clear.
And know you have taken a critical step toward the desired destination.