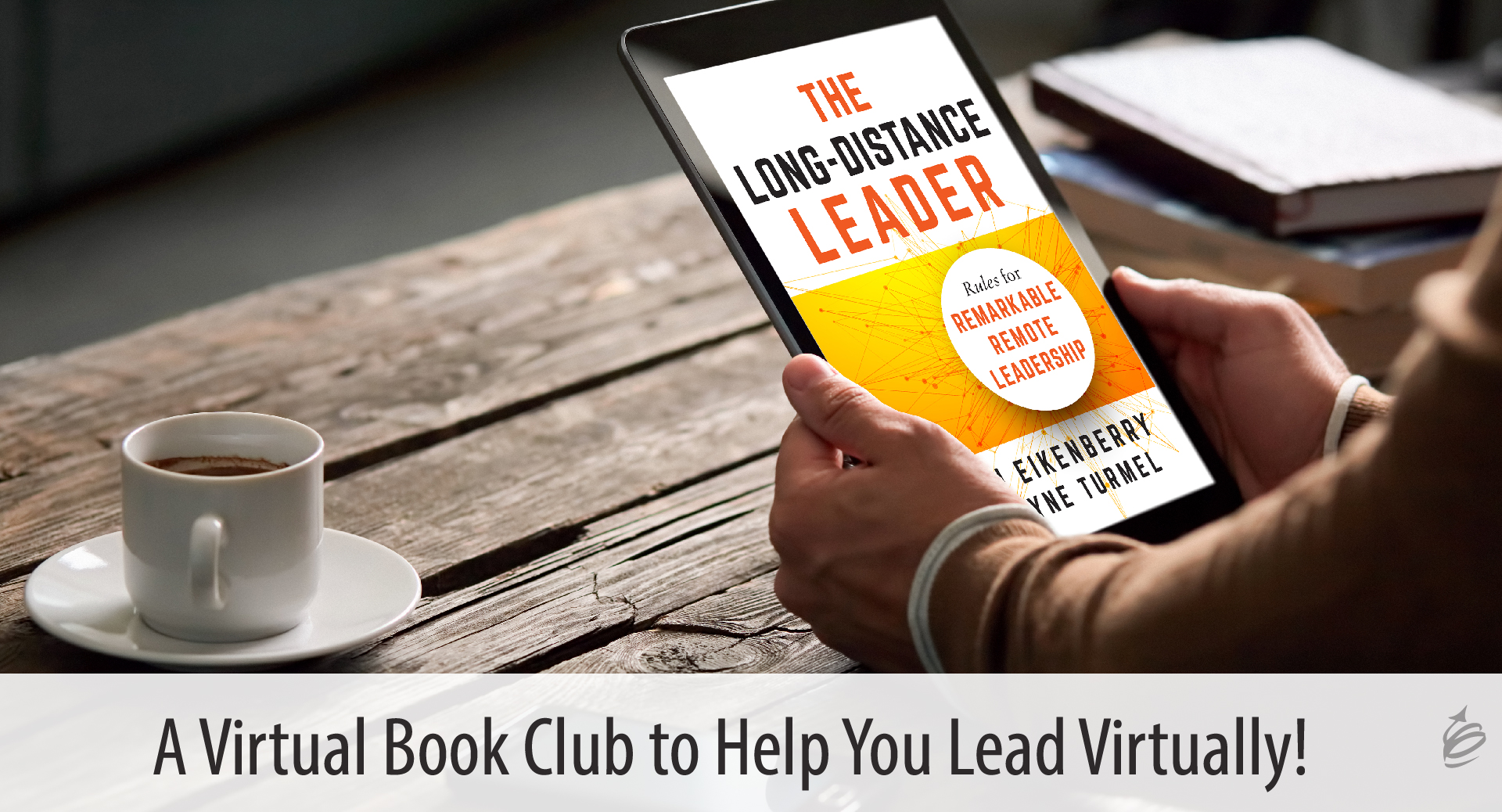 Maybe you've been in a book club, or maybe due to the pandemic your book club has been cancelled.  But have you ever been to a book club with the author(s) of the book?  Now you can read a book, discuss and learn about it from others, and then ask questions of the authors.  Introducing the Long-Distance Leader Virtual Book Club.
Typically, in the summer you might read a hot novel, or pick up a book you've had on your nightstand for months. While we hope you will do that, we want to invite you to read The Long-Distance Leader: Rules for Remarkable Remote Leadership in the next few weeks and then join us for a very special virtual book club.
We wrote the book two years ago, but it is more relevant now than ever.  Even if you have been surviving as a remote leader for the last few months, we know you will get ideas and strategies that will help you reduce your stress, increase your confidence and create better results for you and your team.  Besides do you really just want to survive this experience?
While reading a book is typically an individual experience, we figured you've had plenty of individual experiences this year.  That is why we have created the virus-friendly, socially distanced virtual book club!  Imagine the chance to share your ideas and questions with other leaders who are experiencing and leading through the same situations you are. Imagine the chance to network and meet with other smart leaders in an informal small group online setting, with prepared questions to help guide your conversation and learning.
Then imagine that you, your group, and all the other small groups come together to ask your questions of Wayne and I, as the authors of the book!
That is the idea behind the Long-Distance Leader Virtual Book Club.  Here are the details:
We'll meet three successive Wednesdays starting July 15 from 4:30-5:45 pm ET.  If you already have the book (and even if you have already read it), you can join us for just $29.  If you want a signed copy of the book, you can pay a bit more and get some bonuses too.
You can get all the details and get registered here.