I'm a sports fan. I read Sports Illustrated, watch ESPN, listen to sports radio and generally keep up with what's going on across all sports.
There are leadership lessons from all across the sports landscape, but the latest "big story" in sports made me think about leadership development – and possibly for a different reason than you might expect.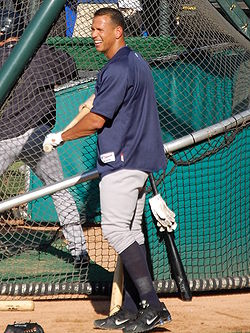 Over the last few days one of Major League Baseball's biggest stars – Alex Rodriguez – has found himself right in the middle of a doping story, and today he admitted to using performance enhancing drugs for three years when he played for the Texas Rangers.
A-Rod was asked in 2007 during a televised interview with Katie Couric if he had ever used steroids.
He said, unequivocally, no.
Alex Rodriguez was on his way to Baseball's Hall of Fame. Now that recognition could be in jeopardy because he answered just one question incorrectly.
It's one answer to one question in the sea of questions he's been asked over his career, but it's a big question and it's a big lie.
I'm not writing this post to talk about the horrors of steroids.
I'm also not writing it because I think more needs to be said about A-Rod.
I'm writing because it's amazing to me to think that the answer to just one question could change his entire fate professionally.
How many questions have you been asked today?
How many times have you knowingly answered dishonestly?
I believe when it comes to leadership communication all leaders answer questions honestly – no matter how difficult that may be.
Unfortunately, it seems like the 'real world' often conspires against honesty. To meet the demands for greater performance (be they on the baseball diamond or the assembly line) people sometimes feel forced into enhancing their performance or their outcomes.
Typically executive leadership is more in the spotlight than a newly appointed line supervisor or even a middle manager. But it makes no difference to me if you're a chief executive or an intern, how you answer questions – be they from reporters, team members or another department – impacts you and possibly your overall career.
As you think about your own leadership development process, I hope you'll consider honesty and how people perceive you as an important trait.
Do people think you're honest? Do they respect your ideas? Are you considered trustworthy?
All impact your leadership style and all are things within your control.