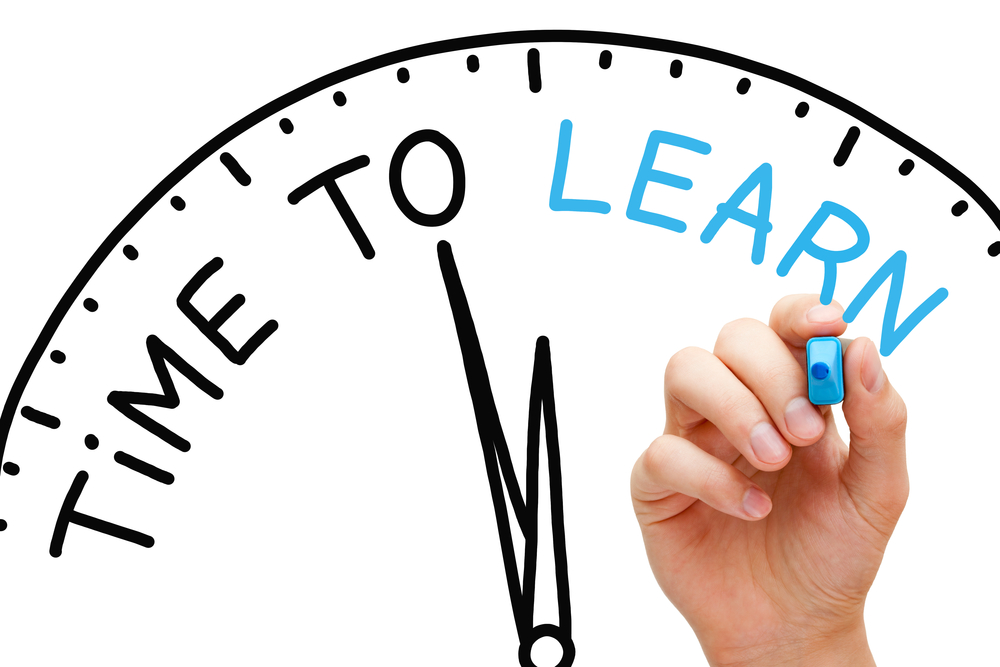 Leading effectively is a complex mix of skills and behaviors that don't all come naturally and can't be mastered quickly (if ever). To put it simply, to be a great leader, you must be a continual learner.
That is easy to say. It is easy to believe. But how do you do it?
I believe the cornerstone for a personal leadership development plan needs to include the perspectives of those you impact, influence, and lead. I think the 360 assessment is a great place to start. Yet sometimes people aren't able or don't want to start there. Their organizations may not support them, or they don't yet have enough leadership experience/exposure to get the needed feedback, or maybe they don't have the resources to complete one. If this is your situation, or you are currently unable to complete one, read on — the rest of this article is still for you!
No-excuses leadership learning strategies
Sometimes people say they would work on the leadership skills if their organization supported them, if they had more time and resources, or they provide me any number of other similar (and flimsy) excuses. The six steps that follow anyone can do; no "yes, buts", no excuses.
Just keep learning. It sounds simple because it is. Look for opportunities to practice your leadership skills (at work or otherwise). Look for situations to practice life skills that apply to your role as a leader. Watch other leaders and think about what they are doing great – and not-so-great (there is learning in both). The opportunities to learn are endless if you open your eyes and mind and start doing it.
Get some feedback. You can't lead in a vacuum. After all, you are leading other people. Whether formally or informally, ask people for their feedback on how you are doing. You can ask for general feedback or for feedback on a specific situation. Ask, listen, be open and be thankful. Then be diligent about capturing what you heard so you can go back to review and gain additional perspective. Once you have feedback, then you can decide what action to take or changes to make.
Self-assess. Close the door, turn off your devices and sit down with a pad (your journal?) and a pen. Spend some time thinking about how you feel about your ability in the various skills needed to lead. If you need a jumpstart, use your organization's list of leadership characteristics (if it exists) or start with the list in this book as a guide. Be honest with yourself both on your weaknesses and strengths. Write down your personal assessment as a part of building your plan.
Work on things you love. What? Shouldn't we immediately work on the things we aren't so good at? While you must recognize and work on weaknesses (not to do so is called denial), you must also work on strengths. Think about the things you enjoy or already excel at. Ask yourself how you can get 5% better at those things? The answers to that question (and the actions you take as a result) are an important part of your learning and development strategy.
Find a mentor. The self-made person is a myth. Even if you could do it alone, why would you want to? Having a mentor will give you new perspectives, fresh advice and will speed your development. This is a great return on some time and a few cups of coffee. Find someone who has perspectives and skills you don't have and humbly ask for their help. Chances are, they will say yes.
Avoid comparisons. While easier said than done, this is critically important. We tend to draw comparisons between our weaknesses and the great strengths of others (which we naturally admire). While you should observe and try to learn from others, don't compare yourself in a way that discourages you or to try to imitate. You are you, and no one will lead exactly as you do – and that is a good thing.
Saying these are the six things (seven, if you include the 360) is a bit like saying "pick your favorite six songs to have with you on a desert island for the rest of your life" — it feels impossible and by definition incomplete. There are hundreds of tools, tactics and to-dos you could employ. Having said that, this is a great place to start because anyone can do these and they require very little economic investment. Not only does this strategy remove the excuses, but it sets the table for any other tools you might apply later.
This is a solid strategy you can employ starting today. All you need to do is decide and take disciplined action.
When you consider the benefits of becoming a more effective and confident leader, it will be worth the effort.
You are worth the effort.
photo credit alisdair 
P.S. As I allude to above, being a continual learner isn't a solo project. If you're looking for a group who will support your goals of lifelong learning and improvement, let me suggest The Remarkable Way.