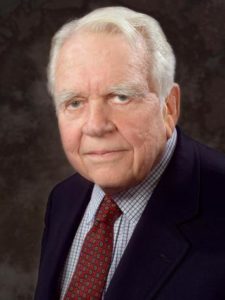 I was always a fan of Andy Rooney.  A staple on 60 Minutes from 1978 until his death, he gave you something to think about and often chuckle about each week at the end of the program.  The quotation I share with you today is classic Rooney – curmudgeonly and unconventional and well worth some thought.
"New ideas are one of the most overrated concepts of our time. Most of the important ideas that we live with aren't new at all."
– Andrew A. Rooney, journalist
Questions to Ponder
What are the most important ideas you live with?
How do you feel about new ideas?
Do you agree with Rooney's assessment?
Action Steps
Think about the new ideas you have or face.  Judge them for their possibilities and their connection to timeless principles.
If you are selling your new ideas to others, make these connections, because change will often be easier when the connection is made.
My Thoughts
This is one of those quotations that many will want to dismiss out-of-hand, thinking that Rooney was out-of-touch. That would be a mistake. In fact, there are so many potential lessons in these few words, it is hard for me to pick what to focus on. I'll share just two insights, and leave you to reflect further.
New ideas can be sexy, and they can be really hard to implement, too! As I hinted at in the Action Steps above, if you want to implement a new idea, one of the best things you can do is stop thinking about and selling the revolutionary idea, and sell the principles underneath the idea.  People learn about new things best when they are connected to something they already know – and therefore, will become more comfortable and accepting sooner with this approach.
The quotation also points to the reality that creativity is as much about reformulation than it is about brand new things.  Most new ideas, even breakthroughs, aren't completely foreign to the world at all – but were derived by recombining, or setting things in a new context to create new connections.  In this way, Rooney's nearly cynical comment points the way to one of the best creative approaches of all – making new connections between existing ideas.
There are more lessons in these few words . . .  I invite you to share what you see in the comments below.