By Warren Berger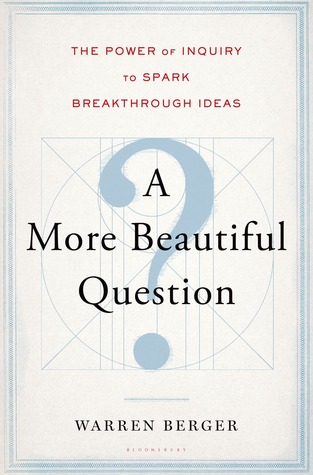 Sometimes we read books to learn about something that we know little about. And sometimes we read books to go deeper on a subject we are interested in or is valuable to us.
As my life and career have gone on, one of the skills I have found more important and interesting is the ability to ask better questions. So I have worked on, studied and written about questions, their power and how to use them ever more effectively.
Since that is true, you might think I am reading this book for the second of my two reasons listed above. Actually, I am reading it for both reasons. I find that the more I learn about questions, the more I feel like I am just getting started.
In reading this great book, I found both that deeper awareness that "I am just getting started" and yet I learned many things too.
The author frames his purpose early when he writes: "The focus here is on questions that can be acted upon, questions that can lead to tangible results and change." He calls them actionable questions.
He delivers on that promise through a blend of stories, research and great examples to help the reader better understand how questions work and how to ask better ones. He has sections on how to ask, and why we often don't ask, as well as applications both for business and life.
This is a book I wish I had read years ago, and I am equally glad I have had the chance to read it now. Isn't that one of the best things you could say about any book?