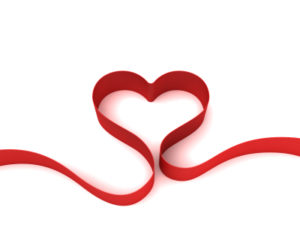 Tomorrow is Valentine's Day (if you are reading this and you forgot, consider this a public service announcement before I get on to the post).
Valentine's Day, according to Wikipediais "an annual holiday celebrated on February 14 celebrating love and affection between intimate companions."
Perhaps not all of that matches up to our role as leaders – we likely aren't intimate in a romantic way with those we work with and lead.  Allowing a bit of creative license, there are lessons for us as leaders around Valentine's Day.
Valentine's Day reminds people to stop and say and show they care. 
When was the last time you made a conscious effort to tell those you lead that you care? 

And how have you shown them? 
 If you can't answer quickly and definitively it has been too long.
Valentine's Day is about passion.
Are you making your work all about the logic and the numbers? 

Do you allow people to see your emotions? 

Do people see your passion for the work and the goals of the organization? 

Do you allow people to be, show and use their passions at work?
Don't toss these questions aside lightly.  They matter more than you may realize.  Ignore them at your great risk.
Valentine's Day sells lots of chocolate and flowers.
Are you providing the stimuli and environment around your people make them happier and more productive?

When was the last time you made a decision that was all precisely about the work environment?

When was the last time you bought lunch or brought donuts to a meeting? (extra points if it came from your pocket, not from the budget)
Environment matters.  The old saying that the way to people's hearts is through their stomach isn't completely false either.
I hope you have a Happy Valentine's Day with those you care for.  And I hope when Monday comes you apply your answers to the questions above with those you work with.