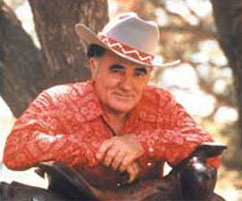 Sometimes I like to find quotations that talk about timeless principles, even things everyone "knows" but are presented in a slightly different way, or from a person you might not expect. Great life wisdom might not be what you think about first when you think about the prolific author, Louis L'Amour (he wrote 89 novels). But think about it this way – anyone who has that kind of success in any field over a long period of time has wisdom worth learning from.
As you read on, don't just nod your head. Think about how you can apply this principle in your life today.
"A person's life always starts today. Every morning is a beginning, a fresh start, and a person needn't be hog-tied to the past. Whatever went before, a person's life can begin now, today."
– Louis L'Amour, novelist
Questions to Ponder
– What in your past is holding you back today?
– How can you start fresh today?
Action Steps
1.  Listen to the voice in your head today – listen for how it is holding you back, based on your past.
2.  Write down the beliefs or experiences that you reflect on that hold you back.
3.  Take the piece of paper and rip it to shreds.
4.  Vow to move forward faster today – with a new start!
My Thoughts
You can't change the past, unless you are Michael J. Fox and you have a DeLorean. The past is past, and today belongs to you. You know this, both intellectually and psychologically, but are you living it?  Today I've suggested action steps that are more specific at some times, and they might take you more time. If today's quotation and my questions hit home for you, I urge you to take the time to do those action steps . . . today (that is kind of the point, right?).
My hope is that today's quotation spurs you, encourages you, and inspires you to make TODAY a fabulous day. Today is yours.  Make a fresh start.
Do that everyday, and your days will be amazing, and your future will look very bright.