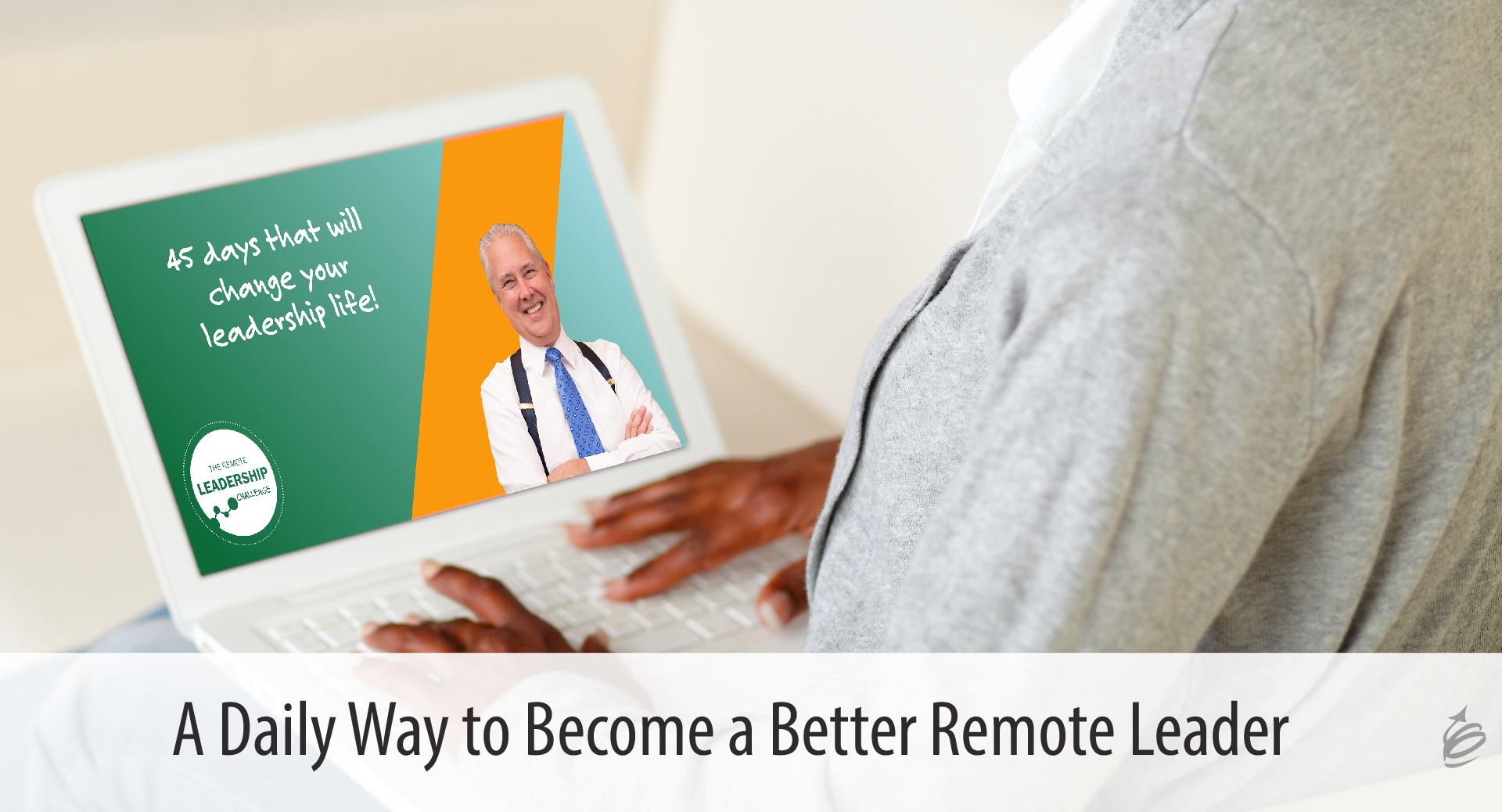 We've been helping individuals and organizations with remote leadership for many years. Not surprisingly, in the last year, the desire to improve remote leadership has been greater than ever. The desire and interest are there. But the willingness to do what it takes to learn the skills isn't always there.
In the past year, we have heard all the concerns about remote leadership development. They include:
I don't have time to take training – I'm too busy.
I don't really like virtual training.
Even when I attend the training, it I hard to find time to apply what I learned.
I have questions I never get answered.
To be clear, these concerns aren't new to remote leadership – we have heard them for years. That is why we have continually tried to innovate new ways to meet leaders where they are. We continue to look for ways to give leaders like you the support and learning they need, and help them apply what they have learned.
Introducing The Remote Leadership Challenge
Gone are the hours-long virtual sessions.
Gone is the one-size-fits-all approach.
Gone are most of the problems of normal training.
Instead, with The Remote Leadership Challenge you have:
45 days to focus your attention on being a more effective, confident remote (or hybrid) leader – with small ways to integrate your learning into your leadership work
Two short 30-minute get-to-the-point mini-webinars that you can attend live or watch later
A daily prompt/reminder/suggestion of a small thing you can do to build your skills – something to practice and try that will help you be a better remote leader
A brief weekly Live session where you can join me and other remote leaders for coaching, celebration, and even some accountability. Each week, you can ask me any question you have about a challenge or how to improve what is already working
The chance to learn from and with a like-minded group of remote leaders facing the same challenges and concerns you are
Game Changer
This Challenge approach to learning these skills overcomes all of the concerns I've listed above. It is a different way to think about learning – but one based on how we actually learn, grow, and improve.
Looking for an effective, practical, and economical way to build your remote leadership skills, regardless of your starting point? The Remote Leadership Challenge may be the ticket to your future success.
Want a way to support the remote/hybrid leaders in your organization? The Remote Leadership Challenge may be the perfect support tool for them.
You can learn more and sign up for our next Challenge here. It starts on April 5, and I look forward to you joining me for this innovative Remote Leadership Challenge.