By Neal Thompson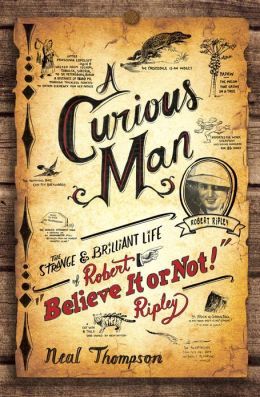 Perhaps you've seen a Ripley's Believe It or Not book, or been to Fisherman's Wharf in San Francisco (or one of several other cities) and visited the Museums of the same name. And even if you haven't, you have likely said "believe it or not" in conversation in your life.
Believe it or not, there was a Robert Ripley, and in the 1930's he was one of highest paid and most fascinating men in the world.
This book is the biography of his life. Parts of it read almost like a novel; the stories and adventures are quite astounding.
So why am I recommending this book to you here, where I write about leadership and learning?
I'm recommending it precisely because there are lessons about both in the book, if you look closely. Ripley was curious. He was, like the rest of us flawed, and like most successful people driven by vision and passion. He was willing to work hard and play hard, and he lived a life I'm sure he didn't imagine.
If you like history and biographies, you will enjoy this book. And if you are a serious about leadership and learning, this book will be a fun way to study both.
Believe it or not.