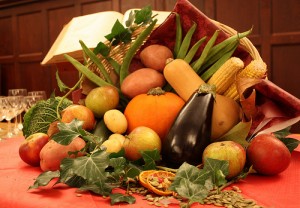 Today, links to some things I've written about gratitude and being thankful in the past. I believe each of these articles is useful to all of us as leaders (and human beings).
But before I do share those links, a very abbreviated list of the things I am thankful for this week . . .
My God.  All good things flow from Him, and I thank Him everyday.
My family.  While you may disagree, I have the best family on the planet.  They put up with me.  They love me.  I am blessed.
My team.  My team has changed and grown this year, and it is my pleasure to work with, learn from, and have fun with all of them.
Our Customers.  We are honored to have such great Customers to serve and learn with.  I started my business with a goal to work with great people.  Never has that been more true than now.
You.  Whether you are a Customer or not yet one, I am blessed to have you read these words on my blog. The number of views here grows nearly every month and I thank all of you the chance to share what I am learning with you.
Now, on to some great content for you!
A Gift of Gratitude.  Written in 2004 . . .  the page is old, likely with dead links, but I believe in the content and hope it is useful to you.
Giving Thanks on Thanksgiving.  Written in 2006 . . . it gives you four tangible ways to give thanks!
The Surest Way to a Positive Attitude.  While the title might not show it, this post is completely related to the season.  This is one of the best posts I have written this year.
The Problem With Thanksgiving.  Written yesterday.  I really believe there is a significant problem; and you need to recognize it if you want to lead (and live) more effectively.
I've written more, but this gives you a sampling.  I hope at least one makes a difference in your day and week.
Thanks again for reading!
photo credit: Lawrence OP via photopin cc