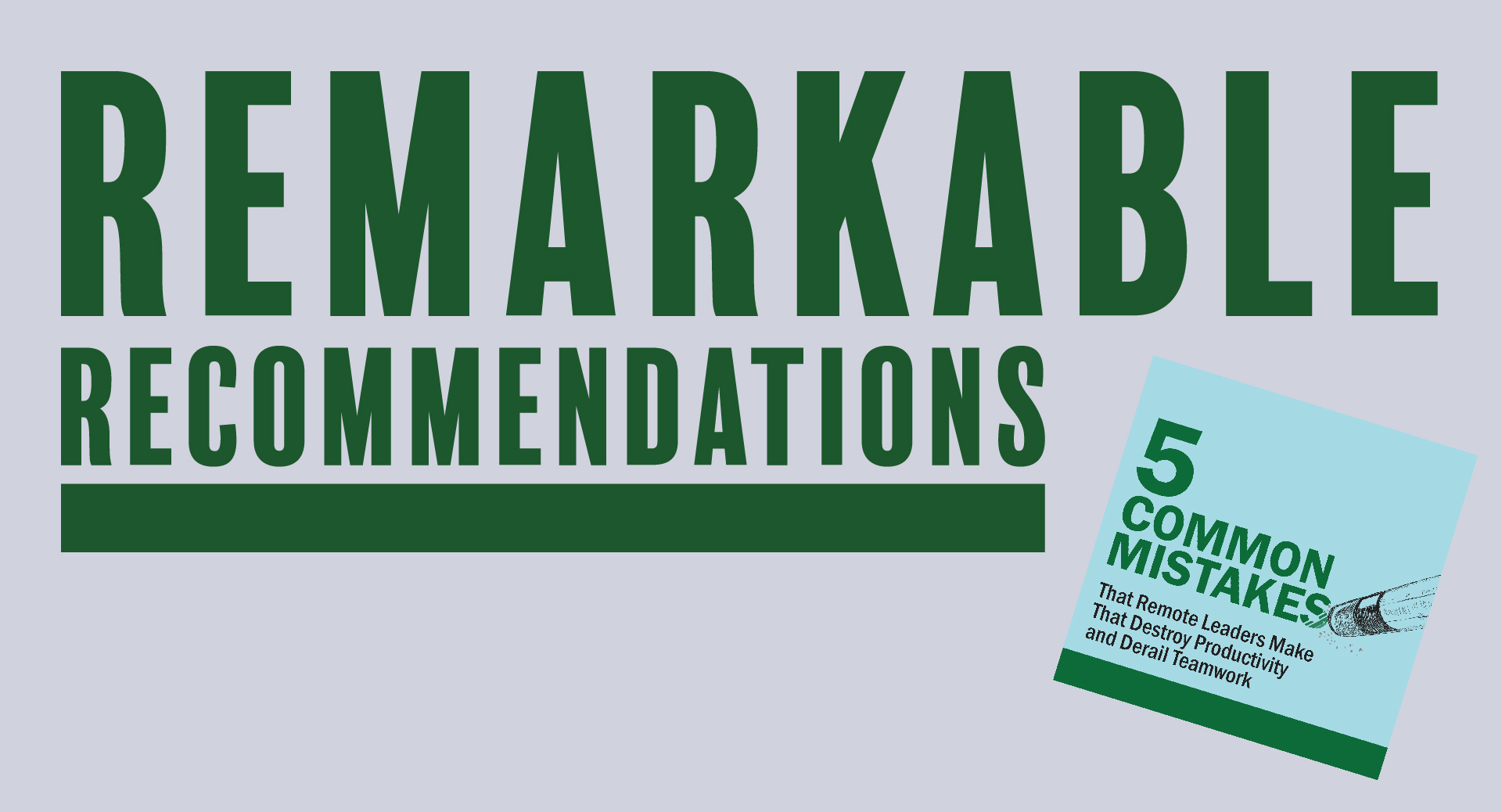 Leading remotely is leading – but there are differences that matter. And when those differences aren't known or understood, remote leadership mistakes will occur. Knowing this, we decided about six weeks ago to share these remote leadership mistakes in a free webinar – to help leaders serve their teams better. Little did we know how widespread the COVID-19 crisis would become.
Our timing couldn't have been better.
This week, March 19 from 2-3 pm ET, Wayne Turmel, the co-founder of The Remote Leadership Institute and the co-author of The Long-Distance Leader: Rules for Remarkable Remote Leadership will be delivering a timely webinar titled: 5 Common Mistakes That Remote Leaders Make That Destroy Productivity and Derail Teamwork.
If you have been leading remotely for some time, you may be making one or more of these mistakes. It doesn't mean you are a bad leader – these are common mistakes, often made unknowingly or unaware of the impacts they will have.
If you are joining Wayne, because of the need to have people working remotely due to the Coronavirus, you will learn how to avoid these mistakes before you make them at all.
Want your team to work like a team, even if they don't see each other anymore?
Want communication to be effective and free-flowing?
Feel like there are productivity gains that are possible – without cracking a virtual whip?
Want more confidence in knowing that you are leading remotely in the most effective way?
You will leave this session with answers to these and many other questions.
This topic couldn't be timelier, and it couldn't be easier to join us. No cost, a quick registration, and access to a top thought leader – helping you avoid the remote leadership mistakes that others have made.