By Kory Kogon, Adam Merrill and Leena Rinne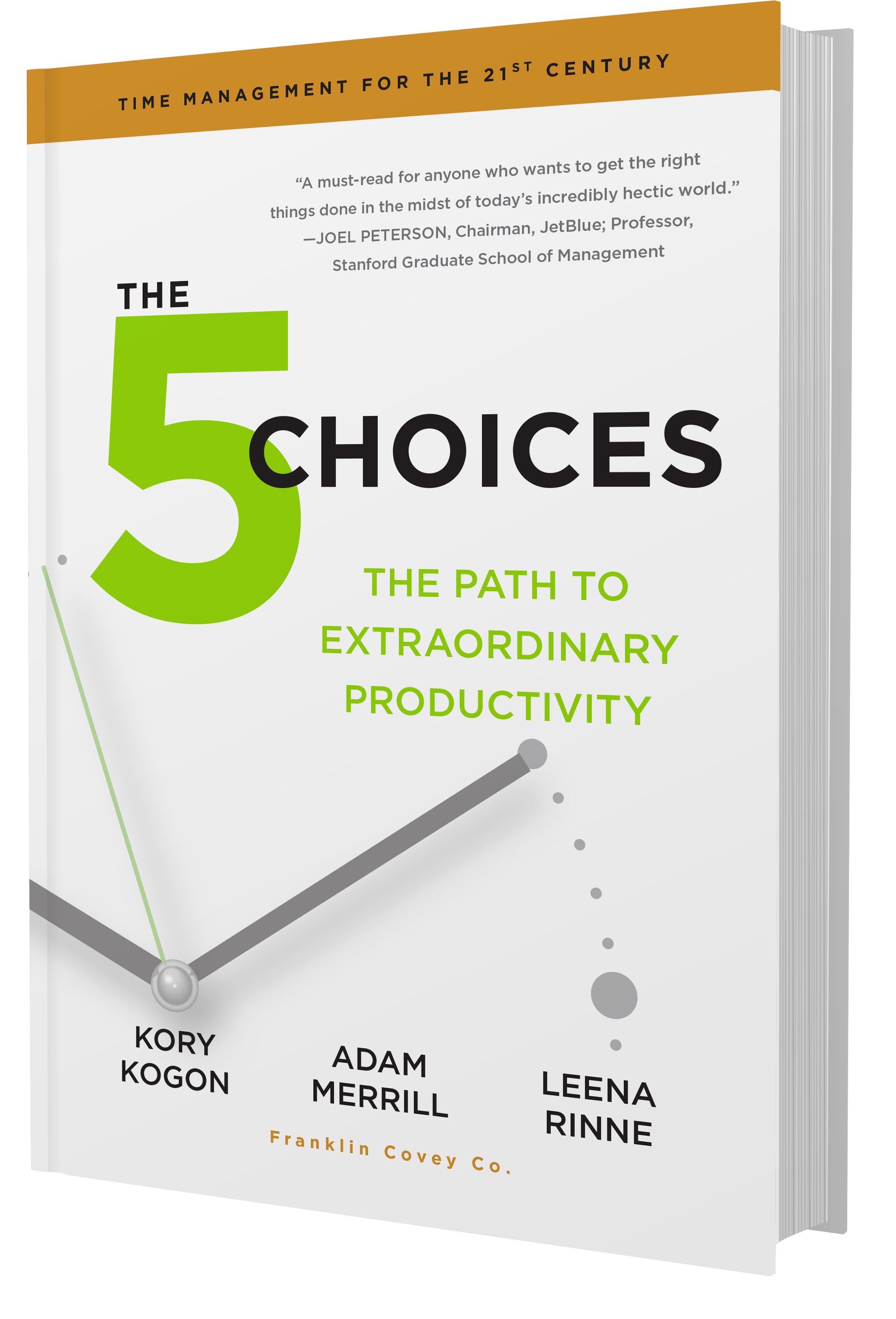 I am regularly told how productive I am. My response is usually to thank the person and then tell them I feel far from that.
I suppose by many measures I am pretty productive. If that is the case, it is because I have studied it, practiced it and cared about it. And while when people ask me "what is the best new book on time management?", I usually reply with my tongue firmly in my cheek, "The one on your shelf you haven't ever read."
Now, I might change my answer.
This book is a great book on time management and productivity. It shouldn't be too surprising since it comes from the FranklinCovey folks who have been helping people be more productive for a long time. In fact, it is precisely because that is where it came from that I picked up the pre-release copy that was sent to me.
I do study these ideas and am always looking for more ideas and even reinforcement.
I received both here. Yes, there is much here I knew, and perhaps you will too.
And. . .
All of that stuff works.
And. . .
I got new ideas that made my reading it very productive.
The book, as promised by the title, focuses on five choices:
Act on the Important, Don't React to the Urgent
Go for Extraordinary, Don't Settle for Ordinary
Schedule the Big Rocks, Don't Sort the Gravel
Rule Your Technology, Don't Let it Rule You
Fuel Your Fire, Don't Burn Out
Beyond that it has a final section for leaders which is valuable.
I found the most new ideas in Choices 4 and 5, and while your experience might be different, I found those chapters helpful for me personally.
If you are a student of productivity, or are looking to find new ways to get more productive, this book would be a good choice for you.