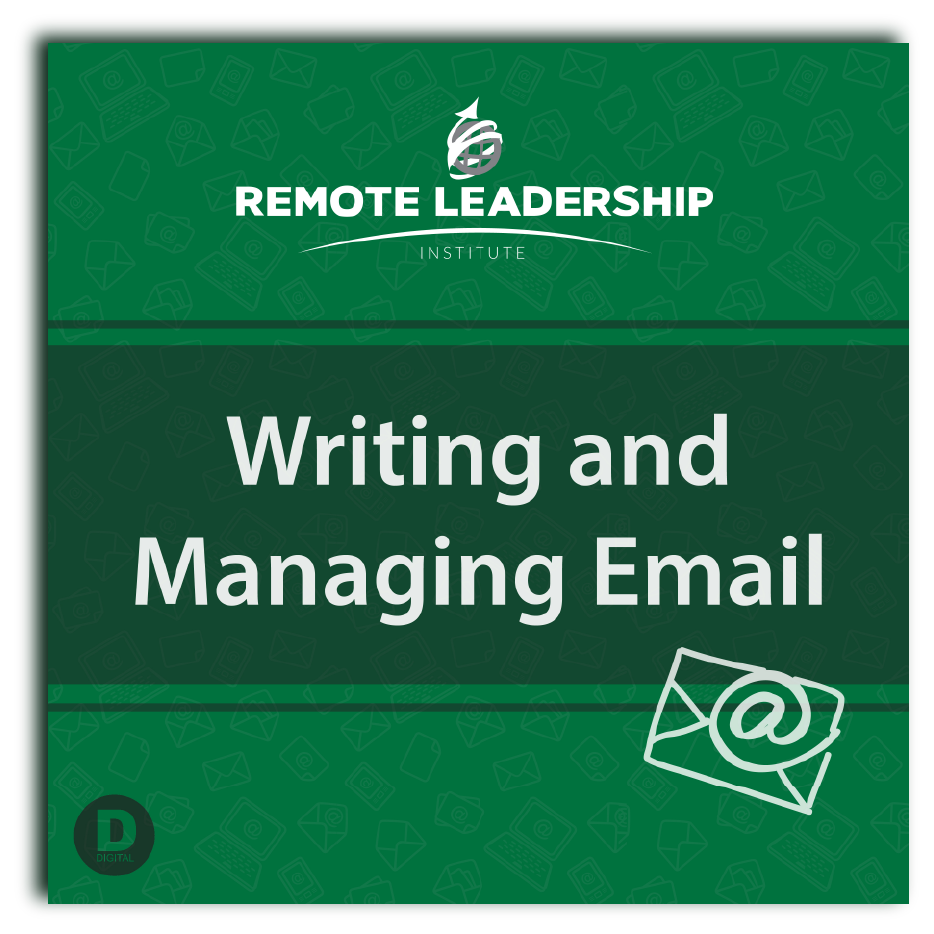 I officially joined the workforce as PCs were becoming the norm. While there are many things that have changed about work over that span, the single biggest change to the work and workday of people has been the advent of, proliferation of, and reliance on . . . email.
Email has become a pervasive part of almost every professionals work over the years, and while it is the source of a tremendous amount of time spent, miscommunications and angst, almost no one has ever received any training on using email (let alone how to really make it work for you).
According to a study cited in The Huffington Post in August of 2015, the average U.S. worker spends 3.2 hours per day on work-related email. That approaches half of the work day!
It almost goes without saying that any activity that uses that much of a person's time deserves attention to look for best practices and process improvement. We believe that is true. That is why we, through The Remote Leadership Institute, created the Writing and Managing Email video learning course.
This course will help you know and apply:
The importance of analyzing and improving emails you send
What high-quality email IS and IS NOT
Basic, yet effective guidelines to crafting high-quality emails
How your tone, style, and grammar in communications lead to either sabotage or success
How to manage volume and quality of correspondence, inside (and outside) of your organization by declaring W.A.R. on email
Habits to immediately develop that will carry you to success
In short, you will learn how to make email a real tool again and make it work for you, rather than it making you a slave.
If you want more success and less stress, more communication and fewer emails, and more confidence that you are doing your job and not just doing email, this very economical learning tool is for you.
You can learn more and get your copy immediately, right here.