By David Burkus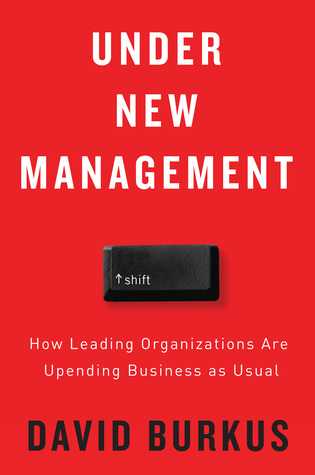 The title of this book makes sense, once you understand the premise of the book. It could also have been titled "Tipping Sacred Cows" – because this book shares how some organizations have tipped, ignored or rejected some of the sacred cows in organizational life.
Examples include:
Email – could we outlaw it?
Customers Come Second – could employees really come first?
Vacation – could we quit keeping track of it?
Quitting – could we pay people to leave?
Salaries – could we make them all totally transparent?
This is just the first five "business-as-usual" ideas (of 13 in the book) that the author examines and turns on their head. While the author is a professor, this book isn't academic. All of his ideas are explored through the use of examples from companies who are doing these things – or variations of them.
Some of these ideas are more radical than others, at least to me as a reader, but I am sure at least some of these will stretch your thinking and provide you a new perspective that might allow you to see things differently.
Further, I would bet that implementing at least one of these ideas could drastically improve your organization and its results. I urge you to read the book, consider the ideas with an open mind, and see where the fresh perspective it provides leads you.