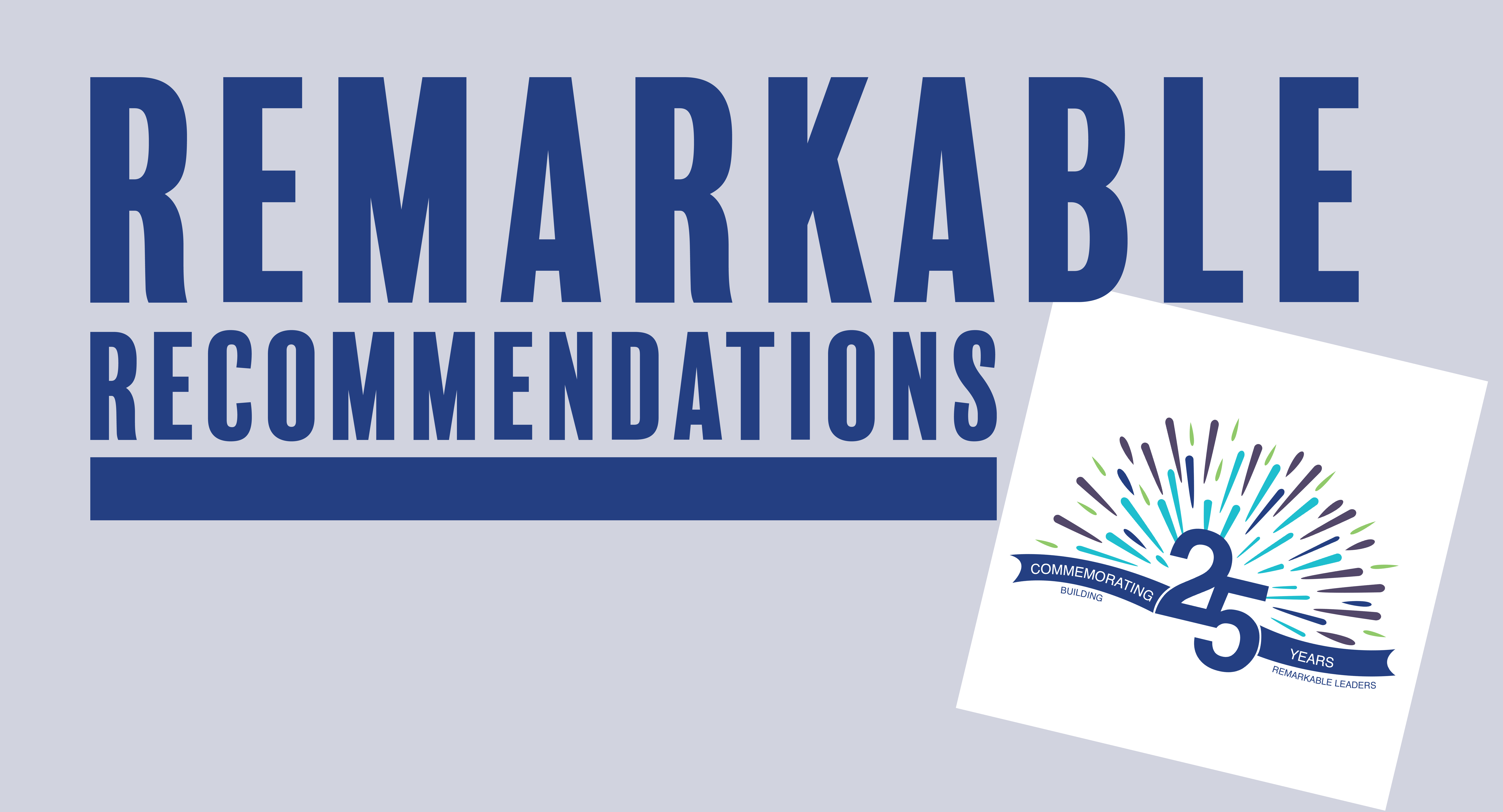 We could have chosen to celebrate our 25 years of work in developing leaders and leadership development, but rather we wanted to commemorate it. Rather than planning a party, I went into the studio and created a series of 8 videos for you. They describe perhaps the most valuable things I have learned about leadership development in the last 25 years.
Titled The Remarkable 3: Revealing the Elements of Remarkable Leadership Development, this series of videos will be delivered to you via email starting on October 1st, spread out through our anniversary month. Each video is short, because I know you have plenty to do. But each video is also thought provoking. You will be thinking about the ideas and implications of each for far longer than it took to watch it.
Rather than tipping my hand at the content itself, let me tell you who I recorded it for, and how those who watch will benefit.
Who is it for?
Do you care about becoming a better leader? If so, this video series will give you tangible ideas to apply.
Are you frustrated by how hard it is to get better results as a leader? If so, this series will help you see why, and help you get better results in the future.
Do you lead leaders and wonder how you can coach them more effectively? If so, this video series will give you new ideas and perspectives.
Are you responsible for leadership development in your organization, and frustrated by how little return you get on that investment? If so, this video series will help you see what might be missing.
In short, if you are a leader or care about leadership development, this video series is for you.
How will you benefit?
We all know that organizations with more effective leaders win in most every front. They get better results, have higher quality, lower turnover, higher customer satisfaction, and more. In fact, whatever your measures of success, having more effective leaders is one of top predictors of greater success.
This video series will provide a new perspective and framework to help individual leaders get better results, and will help organizations have a greater impact on all their leaders.
It is yours with our compliments. It is our way to thank the world for the chance to serve leaders for the past 25 years.
Sign up here – and please invite others who you know care about leaders and leadership development to do the same.