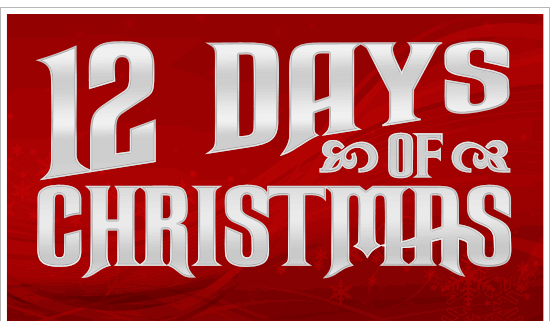 It may be my least favorite Christmas song (and I'm sorry if it is now stuck in your head), but two years ago I created a series of 12 blog posts inspired by the song. In the song 12 gifts are given, and in the series I gave all leaders who read them 12 gifts as well.
The best thing about these gifts is that they were designed as gifts to be given to leaders, and through use, shared with those they led.
Specifically each day presented a question for you to ask – your answer helping you build your leadership skills, get greater results, and help your team too. They were truly created to be gifts for everyone involved.
I know I am sharing this a bit closer than 12 days before Christmas, but I believe when you start reading and receiving these gifts, that won't be a problem. You can read them once/day, or you can "binge" and read as many as you want in a row, though like most binging, that won't likely lead to the best result.
In the end, I suggest reading a couple today, a couple tomorrow, and then you'll soon be on the one/day routine. (And, while these are framed around Christmas, the timing doesn't really matter – these are gifts that keep on giving.)
You can read my initial post written on 12/12/12, when I kicked this off, here. All of the posts are listed on that post, but each of the 12 days is listed below here as well.