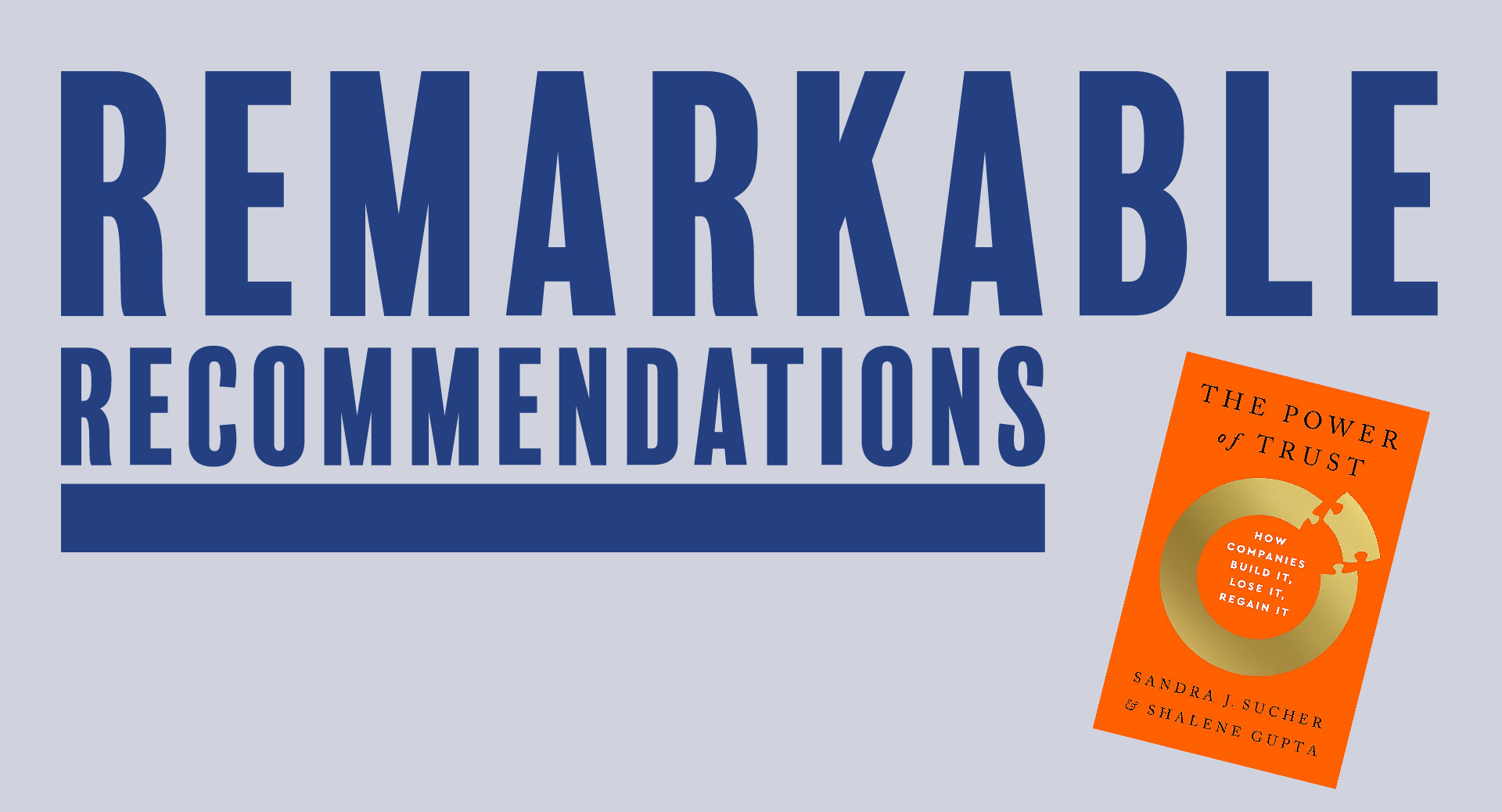 People trust leaders (in general and their own) or not. People trust their co-workers, or not. And we all know that when the trust level is higher, good things happen for everyone. Given all that, when you learn of a book titled The Power of Trust, you wonder if there is anything new, or is it just a book, stating the obvious. Trust me, this book is worth your time.
The full title of the book is The Power of Trust: How Companies Build it, Lose it and Regain it, coauthored by Sandra Sucher and Shalene Gupta. The subtitle gives you a better glimpse into where the book will take you as a reader. While the book is focused through the examples on the organizational trust idea, the core content applies to trust at all levels and is well worth reading. It defines trust, then focuses on the four elements of trust:
Competence
Motives
Means
Impact
Each element is described and explained with examples and interesting and relevant research to back of their work. In each element, the authors help you think about what you can do to build trust in that elemental area.
In order to harness the power of trust though, we also need to know what to do to recover when trust has been broken or breeched. Chapter six is a valuable look at regaining lost trust, both personally and organizationally.
If you are a leader, there is a specific chapter to help you understand the dynamics of power and trust in your role as well. Even if you would be tempted to skip straight to that chapter, take your time and soak in the wisdom and ideas in all of the previous chapters.
I recommend this book highly, and hope you find it as helpful and enlightening as I have. If so, your copy will be highlighted and dogeared like mine.
Don't Want to Wait?
You can start benefiting from this book before your copy arrives on your doorstep. I had the great pleasure of talking about these ideas with Sandra Sucher, one of the c-authors recently on the Remarkable Leadership Podcast. You can listen (or watch from here) or find The Remarkable Leadership Podcast on your favorite podcast app or on Spotify.